Interview with Kurt Martinez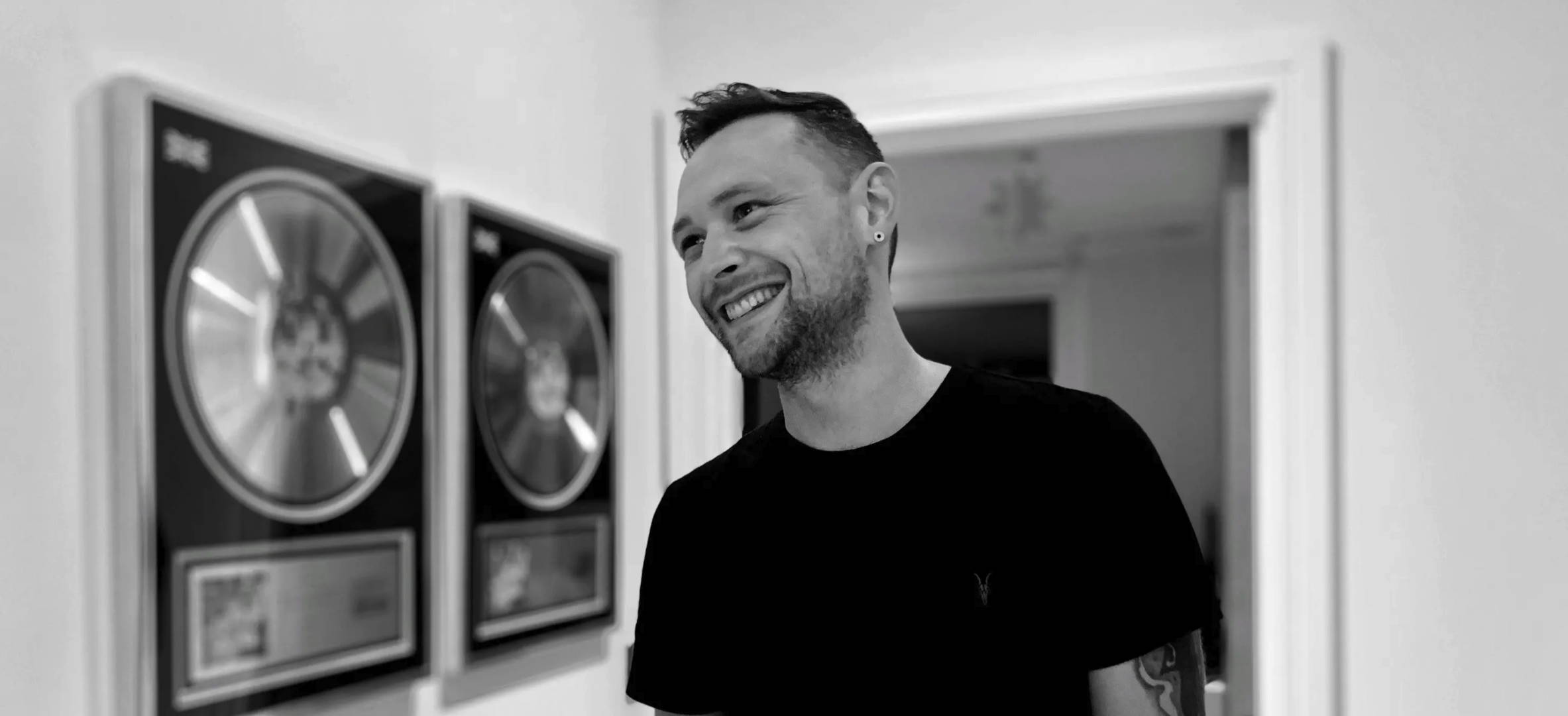 EMBODY INTERVIEWS
KURT MARTINEZ
Kurt Martinez is a recording engineer and Dolby Atmos Mixer based at the historic Dean St. Studios in Soho, London. His credits include multiple platinum-selling singles like 'Rain' by Aitch & AJ Tracey (UK #3) and 'REACT' by Switch Disco & Ella Henderson (UK #4), and soundtracks for television, film, and games including Horizon: Forbidden West. He was selected as the winner of the Wavy Wayne Immersive Mix Competition, and was kind enough to tell us about his experience with Immerse Virtual Studio.
"All of my Atmos mix prep begins at home on headphones where I start by matching stems sonically as closely as possible to the stereo master before taking the session into the studio and pulling things in to the room.
Using Immerse Virtual Studio I'm now able to go a step further and begin positioning stems in a virtual space at home using a profile built specifically for my headphones. When I get to the studio this means it's more a case of checking that my ideas work in a physical space and less time is spent experimenting with placement and automation making my workflow much more efficient.
Before I send a mix for approval I'll always check it back in real-world settings - I'll listen on Apple AirPods on my commute and on my Sonos Era 300 in a domestic setting at home. Using Immerse Virtual Studio I'm able to set a physical output from the Dolby Atmos Renderer on my MacBook and check mixes and prints back at home in various virtual settings on headphones like the Avid Immersive Audio Lab, Lurssen Mastering and Igloo Studio E as opposed to working binaurally in 'headphone only' mode. This also means I can solo heights and surrounds as I would in the studio.
In my downtime I offer stereo mastering to independent artists. I'll typically use a mix checker tool to gauge how a track might play back on consumer devices. Using IVS I'm now able to check masters back in a number of virtual stereo settings without leaving my office. I can see Immerse Virtual Studio proving to be incredibly beneficial in my workflow moving forward."