IMMERSE VIRTUAL STUDIO | ALAN MEYERSON
Surround Sound and Atmos PRODUCTION ON HEADPHONES
Mix and Monitor Surround Sound or Atmos content in up to 7.1.6 channels on headphones from "inside" the home base of legendary film mixer Alan Meyerson. Create immersive spatial audio experiences for film scores, television, and video games using any pair of headphones and this powerful virtual production tool that's tuned to your personal HRTF.

Mix Surround Sound and Atmos on headphones

Monitor with your personalized HRTF: Immerse offers a more realistic and accurate spatial monitoring environment by putting "You" into the sweet spot of iconic sound studios.

Studio M virtualization tested and certified by Alan Meyerson himself

Comes with both plug-in and standalone versions for compatibility with Dolby Atmos Renderer

Compatible with all headphones
"This is home. This is what home feels like. Please listen, close your eyes, and imagine where you are sitting … sometimes it takes a leap of faith for someone to be able to really take advantage of this new technology."

"The Alan Meyerson Signature Edition extends the concept of the virtual control room to immersive audio, which is perhaps where it is most needed"
Auto-renews, cancel anytime. Own after 12 payments.
10-year license with free upgrades
STUDIO M
Home of Legends
"I'd like for people to be able to walk in here and go, this is nice, this is comfortable."
Alan Meyerson's personal mix room is designed not only to create a film score mix that translates to any location, but to impart a feeling of ease and warmth to everyone who enters. Studio M's centerpiece is the Avid S6 control surface and ATC monitors in a 7.1.6 configuration, allowing for full spatial mixing in Dolby Atmos. The room features original artwork by Mark Mothersbaugh and painting by Herb Alpert, longtime collaborators and friends of Meyerson.
Over 100 film scores have been mixed at Studio M including X-men, Captain Marvel, Lion King, Dunkirk, Dune, and Interstellar - just to name a few.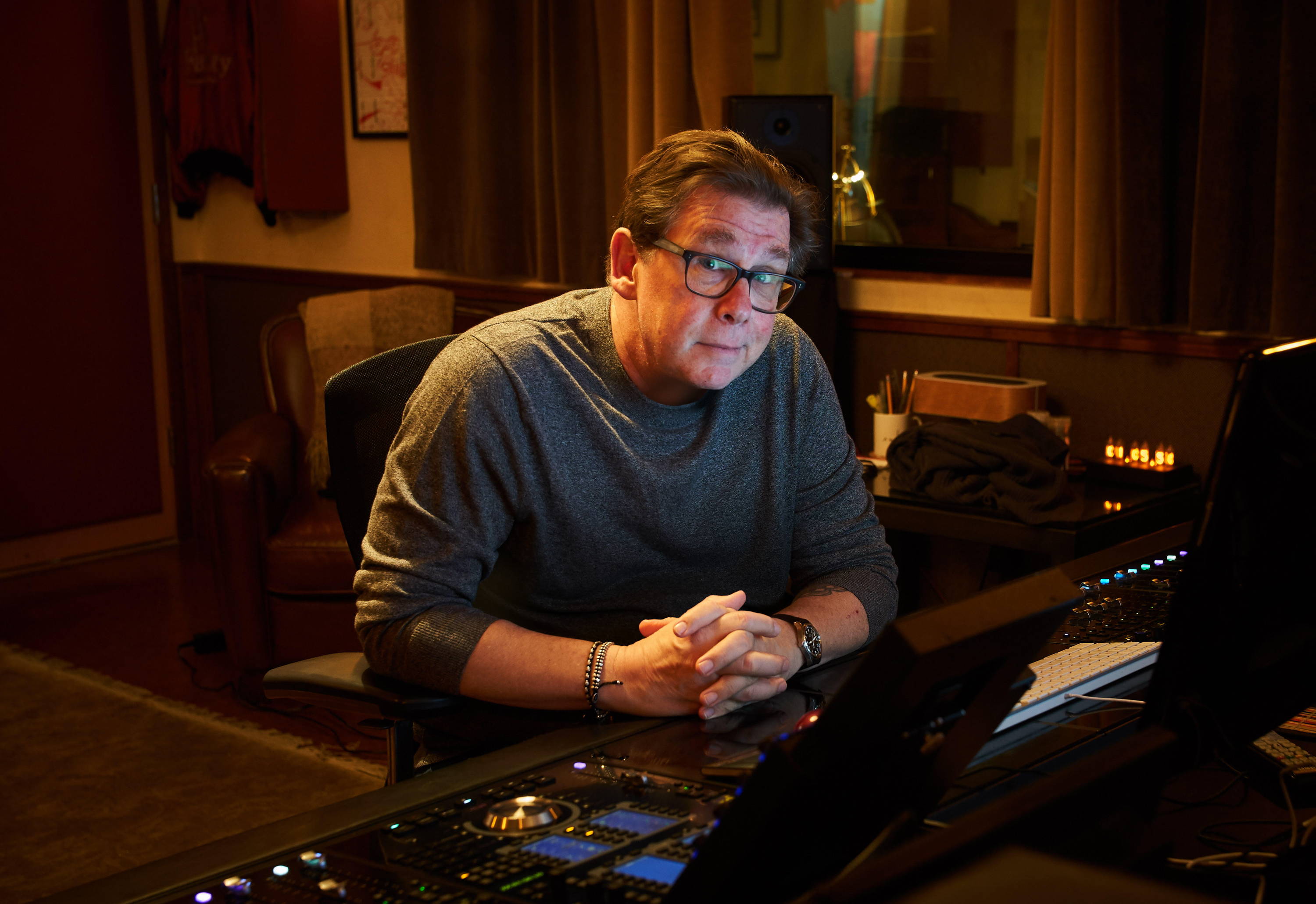 MIX WITH THE MASTERS
Exclusive Member Discounts
"This is where I go to fill up my cup."
Embody is proud to celebrate learning and to honor those who teach. All Mix with the Masters students can receive 30% off Immerse Virtual Studio | Alan Meyerson.
IMMERSE AI PERSONALIZATION
SPATIAL MIXING REDEFINED
Unlike other spatial audio solutions which rely on generic HRTF processing, Immerse calibrates itself completely to you. Enjoy a more accurate spatial monitoring experience when you listen with your personalized HRTF.
STUDIO VIRTUALIZATION
GO BEHIND THE SCENES AT STUDIO M
When you monitor using Immerse Virtual Studio Alan Meyerson, you're hearing the virtualized acoustics of Studio M. Join our acoustic team as they take you behind the scenes of our room virtualization process.

Immerse Audio Bridge
MULTI-CHANNEL AUDIO ROUTING BETWEEN APPLICATIONS
Immerse Audio Bridge (IAB) is a multi-channel virtual audio cable which allows you to route up to 16-channels from one application to another. Create hassle-free loopback or pass audio between applications with no additional setup required. IAB comes included with Immerse Virtual Studio Alan Meyerson Signature Edition.
PLUGIN AND STANDALONE | SETUP GUIDE
In this video we'll walk you through how to get started mixing your next project in Surround Sound or Atmos with two flexible virtual production workflows.
LOGIC PRO | SETUP GUIDE
Can you use Immerse Virtual Studio Alan Meyerson to mix immersive spatial audio content inside Logic Pro? Yes you can! Learn how in this video.
| | |
| --- | --- |
| Software Format | Plug-in and Standalone |
| Plug-in Types | VST3, AU and AAX Native |
| Max Sample Rate | 192KHz |
| | |
| --- | --- |
| Mac OS | 10.9.x and above. |
| Win OS | Windows 10 and 11 |
| CPU | Intel, AMD, Apple M1 |
Minimum System Requirements
| | |
| --- | --- |
| Processor | Intel i5 |
| Memory | 4GB |
| Disk Space | 150MB |