EMBODY AT MIXNIK 2023

THE ULTIMATE AUDIO ENGINEERING EDUCATION EVENT
On July 15th, Embody had the privilege of being included as part of the first ever MixNik audio engineering education event hosted by Wavy Wayne. Held in Atlanta Georgia, home to a thriving and passionate hip-hop scene, this event drew in more than a hundred up and coming audio engineers and producers all hungry to sharpen their skills. It was a day filled with music, panels, networking and, of course, spatial audio.
Although the event was not entirely spatial audio focused, Embody and Wavy Wayne share the belief that spatial audio is here to stay and that producers eager to see their music reach Apple Music's Top 100 list should take notice. In service to that belief, Embody shared the mantle of spatial audio emissary with Kali Audio, whose focus on creating great speakers at affordable prices aligns with our goal of improving the accessibility of spatial audio production tools. Between Kali's physical Atmos setup and Embody's virtual one, MixNik guests had ample opportunity to immerse themselves in and learn more about this new format that's already dominating the streaming world. For many it was their first introduction to this technology.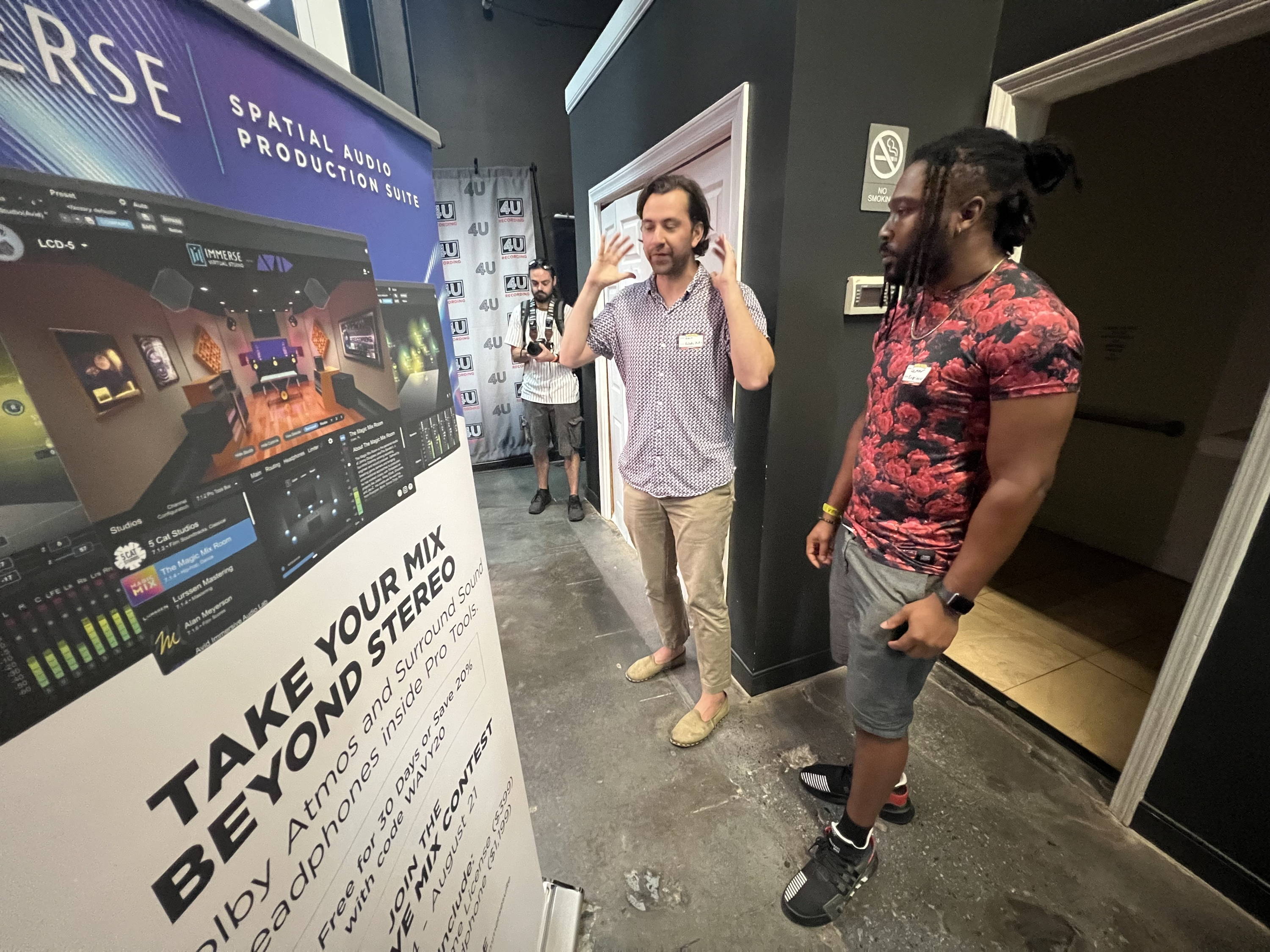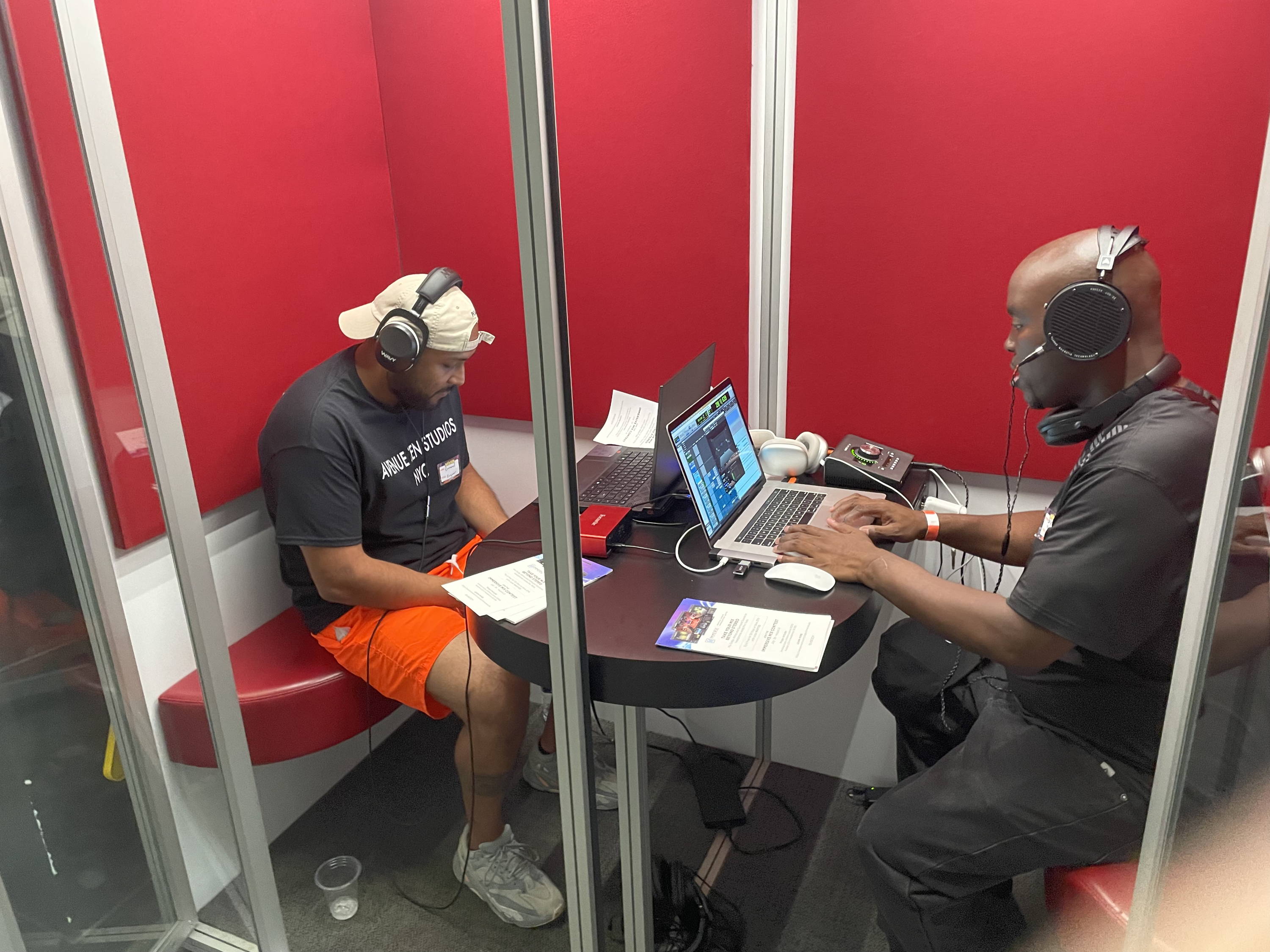 Although immersive audio production is still new to most in the home studio space, the appetite for learning more about the latest tools and technologies powering its creation was high. From 10am to 8:30pm there was a line packed full of audio engineers interested in getting their hands on the Immerse Spatial Audio Production Suite. At our hands-on demo station they were able to experiment with panning tracks in 3D space and to audition a wide selection of ADM files from inside our comprehensive library of virtual Atmos studios.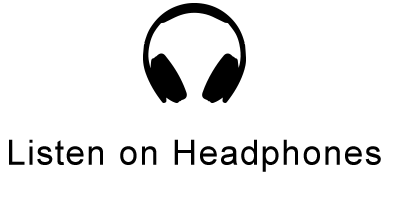 If you're interested in experiencing a little of this demo yourself, check out this Immerse A/B demo on our SoundCloud! This features a 7.1.2 mix rendered by Immerse as well as a Pro Tools Stereo Downmix of the same track. Although this is captured using the HRTF of an Embody brain monkey, it should still give you a good idea of what the techology can do. Of course, it's always best if you listen with your personalized HRTF.
Some stayed at the station as long as 10-15 minutes, going so far as to miss the beginning of some of the panels in order to ask more questions about the suite. It was a privilege for us to have the opportunity to share our knowledge and tech with such a driven community of creatives.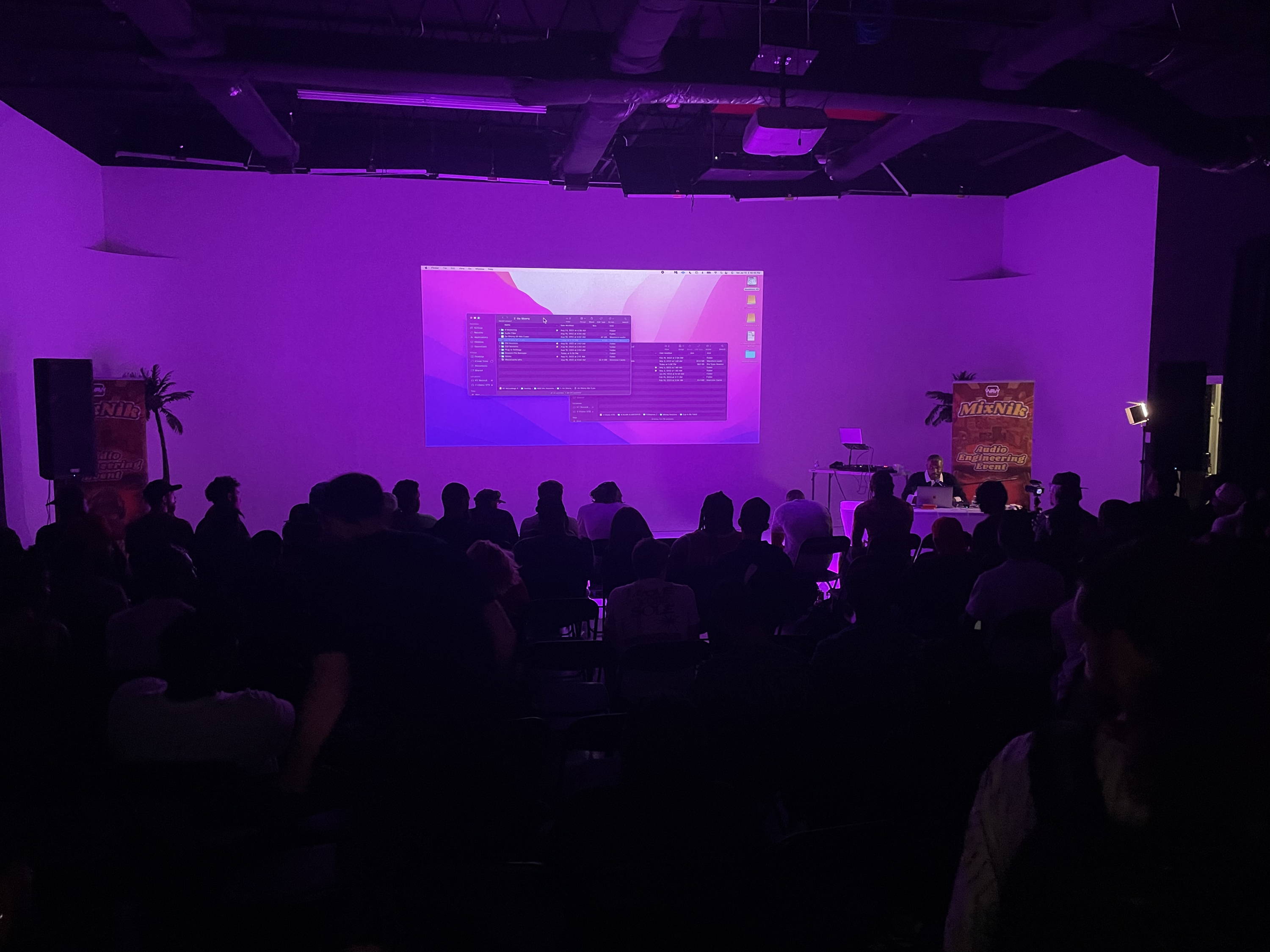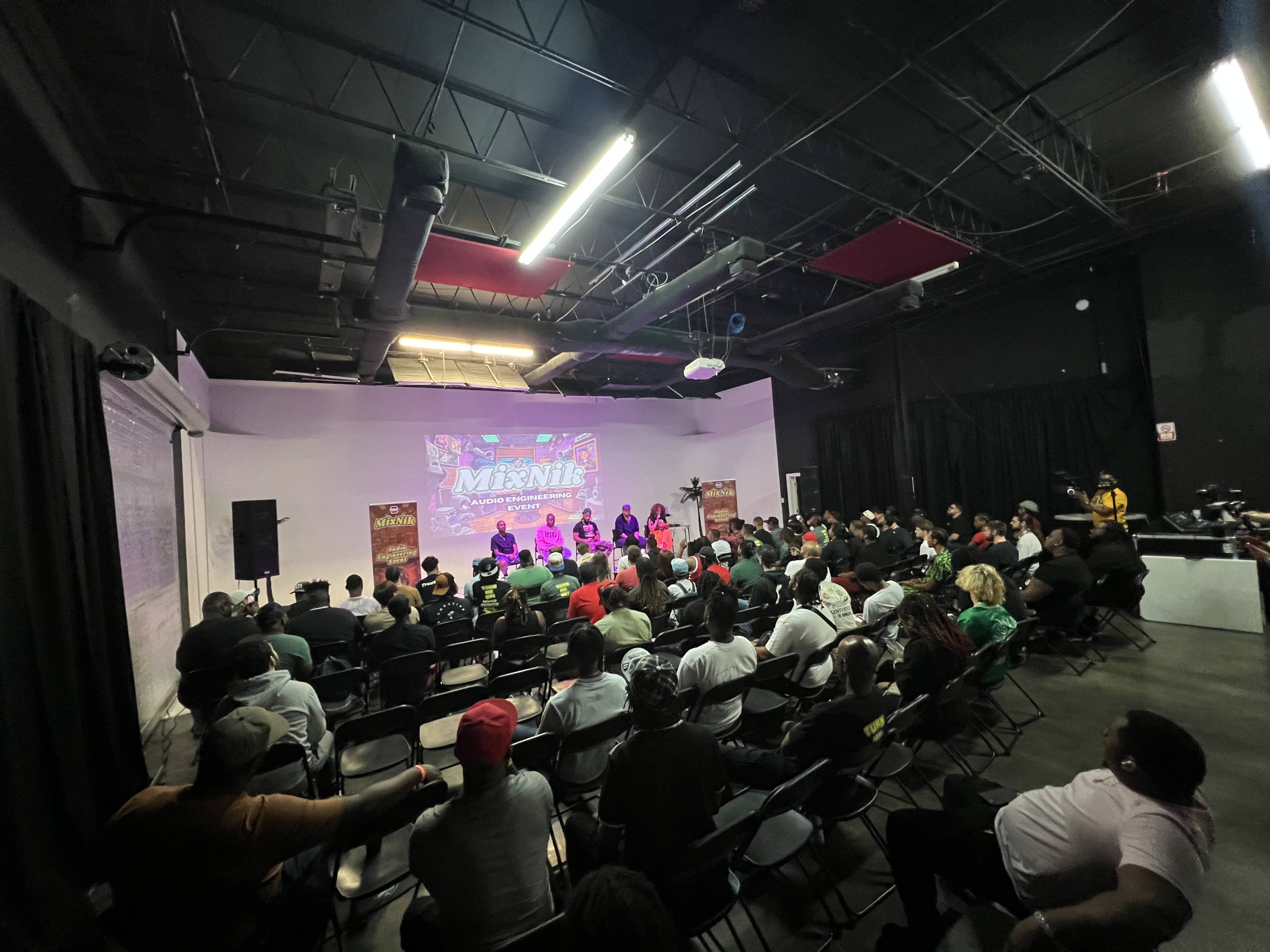 Panels included deep-mix dives with Ky Engineering and Leslie Braithwaite and an engineer Q&A with Wavy himself among others including Atlanta-based engineer and manager JRICH ENT, making the event an absolute powerhouse of music industry education. The evening concluded with a concert from Grammy Award-winning producer Zaytoven who, in addition to earning acclaim for his work with Gucci Mane and Usher, earned extra points from us for his clever pun. All in all it was a hugely successful event and we count ourselves lucky to have been among those able to attend. We await MixNik 2024 with eager anticipation.