Interview with Lamont Sincere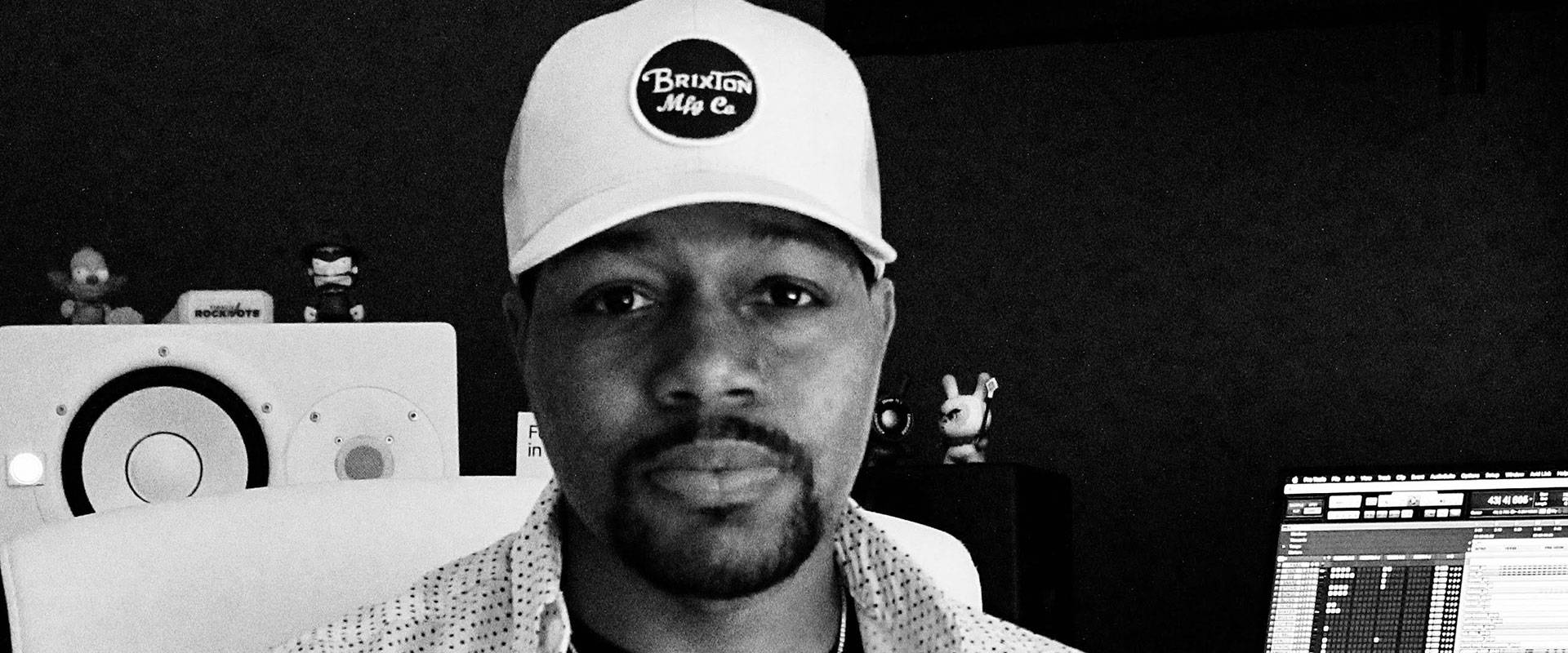 ABOUT Lamont Sincere
Lamont Sincere is a mix engineer based in Brooklyn, New York. With a talent for singing, songwriting, and of course mixing, his career as an artist has seen dramatic evolution from his days as a featured artist in the 2014 Soul Train Music Awards to his work as a mix engineer for Motown Records. To stay ahead of the curve, his recent exploits have taken him into the world of spatial mixing where his paths crossed with us. In this interview, Lamont shares a few words about his career, his journey as an artist, and his mixing process.
First, let's start with your work. Can you introduce us to some of your favorite spatial projects that you've mixed or produced?
My favorite spatial projects I've mixed for Dolby Atmos mixes would be Duke Deuce- Just Say That featuring GloRilla and Duke Deuce - Animosity featuring Lil Yachty.
Describe your journey as an artist. How did you get started in music, and what led you to transition to becoming a mix engineer?
When I was on the path to becoming an artist it was very tough. I've been in plenty of singing groups writing all the songs and producing the music. I was mentored by Doug E Fresh to teach me the music business and got the chance to mix and produce the music for the 2014 Soul Train Music Awards. As a solo artist I've released a couple of songs but they just didn't make it. I always mixed my own music a nd learned new mixing techniques. My manager Evelyn saw that I had a serious passion for mixing. I took her advice to go in another direction and now I have more success as a mixing engineer.
The artist's road is not an easy one. What are some of the challenges you've faced in your career and how did you overcome them?
The only thing I can say about being an artist is that I was able to build a lot of music connections along the way that I use now for my mixing career. The challenge was to stay relevant being that there's so many people who have similar talents that I have.
What's one of the proudest or most influential moments from your career?
Graduating from Full Sail University, getting my company BE Audio Mixing and partnering with my guy MixedByAli being a mixing engineer under EngineEars. The icing on the cake was receiving that opportunity to work with Capitol Records, Motown Records, and Quality Control Music - that changed my life.

How did you get started working in spatial audio?
I ran into an article about being able to listen to music in Dobly Atmos on Apple Music and right away I said oh I'm getting into this before I get left behind. In the past I was never really into 3D mixing but now it's totally different and more interesting.
How does working in spatial audio change your approach to mixing?
I think mixing in spatial audio always keeps things open and clear in the mix. Instead of having that lead instrument panned slightly to right, you can have that instrument not only to the right but above as well giving it more character and space.
What are some of the challenges you faced when making the transition from stereo to spatial formats?
I would say the only challenge for me is getting the mixes at Apple Music standards without making any crazy changes to match the original stereo mix. I got the hang of it now.
How have the Immerse Panner and Visualizer affected your approach to positioning 3D audio?
Those two plugins are like Batman and Robin. Lol. Both have definitely saved my life allowing me to position any drums or instruments exactly where I want them.
What impact has Immerse Virtual Studio had on your ability to monitor spatial audio on headphones? How has it enhanced or changed your Dolby Atmos workflow?
Immerse Virtual Studio is a complete game charger. May I say that this is the best monitor plugin thus far especially for Dolby Atmos. I use this all the time when traveling with only my laptop and headphone and the results are on point.
What role do headphones play in your process? Do you have a favorite pair?
My headphones are the last stage of checking my mixes. Sometimes I use them through the whole process using the Avid Immersive Audio Lab. That room has the best treatment and gets the job done when listening back to my mixes. The headphones I go back and forth with would be my Beats Studio headphones and my Audio Technica ATH 870x.
What aspirations do you hold for the future of your career? Where do you hope to go from here?
Getting into film doing some Re-Recording Mixing, opportunities to do some panel speaking and receiving my first Grammy for mixing a hit song and beyond.
What do you hope to see for the future of spatial audio?
The ability to mix in 5D. You never know.