Gavin and Reuben's shared dedication to mastery of their craft is exemplified in a body of work that includes some of the most influential music, movies, and shows of the last twenty years. Their forward vision and passion for mentorship have inspired them to invite you into the heart of their virtual studio.
"This technology is far beyond standard binaural processing. You're talking about how everyone's brain experiences their atmosphere and reality unique to their own anatomy."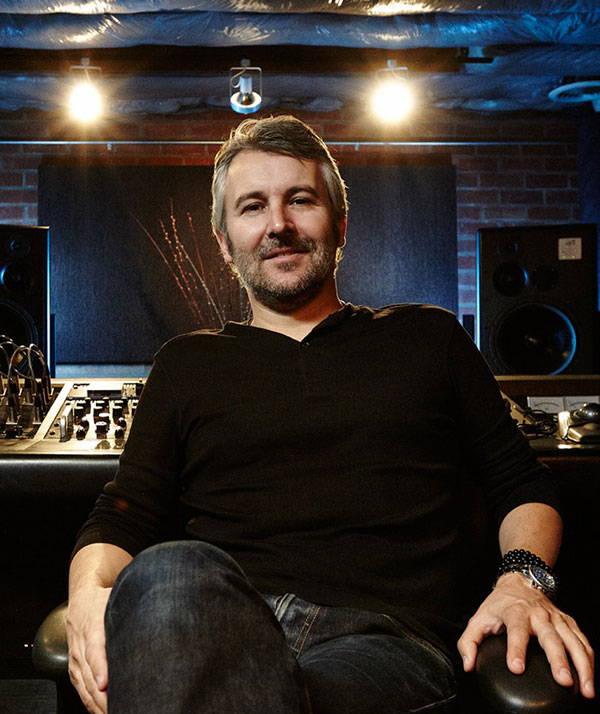 Gavin Lurssen
Gavin Lurssen has been a mastering engineer since 1991. He is a thirteen-time Grammy nominee and four-time Grammy winner. Artists whose albums he has mastered include Ringo Starr, Jackson Browne, the Foo Fighters, Ben Harper, Queens of the Stone Age, Robert Plant & Alison Krauss, Eric Clapton, Sara Bareilles, and Chvrches, to name just a few. Soundtracks include The Last Duel, Mortal Kombat, all Game of Thrones episodes, The Mandalorian, Mulan, Captain Marvel, Black Panther, The Hunger Games and Westworld.
He has been in the forefront of and contributor to the many technical developments that have taken place in the industry over the past two decades. He is a graduate of The Berklee College of Music in Boston and is a recipient of their Distinguished Alumni Award for his achievements in mastering.
Reuben COHEN
Reuben has been with Lurssen Mastering since it opened its doors in 2006. In that time he has risen to the top of the ranks in his craft. He came from being a musician and very quickly adapted his keen ear to shaping audio for independent artists, movie soundtracks, major artists, and everything in between. He has a Latin Grammy and has also won aTEC award for his work on the single, "Happy," by Pharrell Williams.
Reuben has received much credit for his remastering of Metallica's '...And Justice For All', which received a writeup in Billboard Magazine acknowledging his work. He was awarded a Latin Grammy for his work on Diego Torres' album "Distinto," and a 2014 TEC Award.