Immerse Gaming | CS:GO Sound Settings
IMMERSE GAMING | CS:GO Sound Settings
STEP 1
DISPLAY MODE
If you would like to use the Sonar Map overlay when playing CS:GO, you'll need to configure your Display Mode for Fullscreen Windowed. Sonar Map is not required for Immerse spatial audio to work, so this step is completely optional.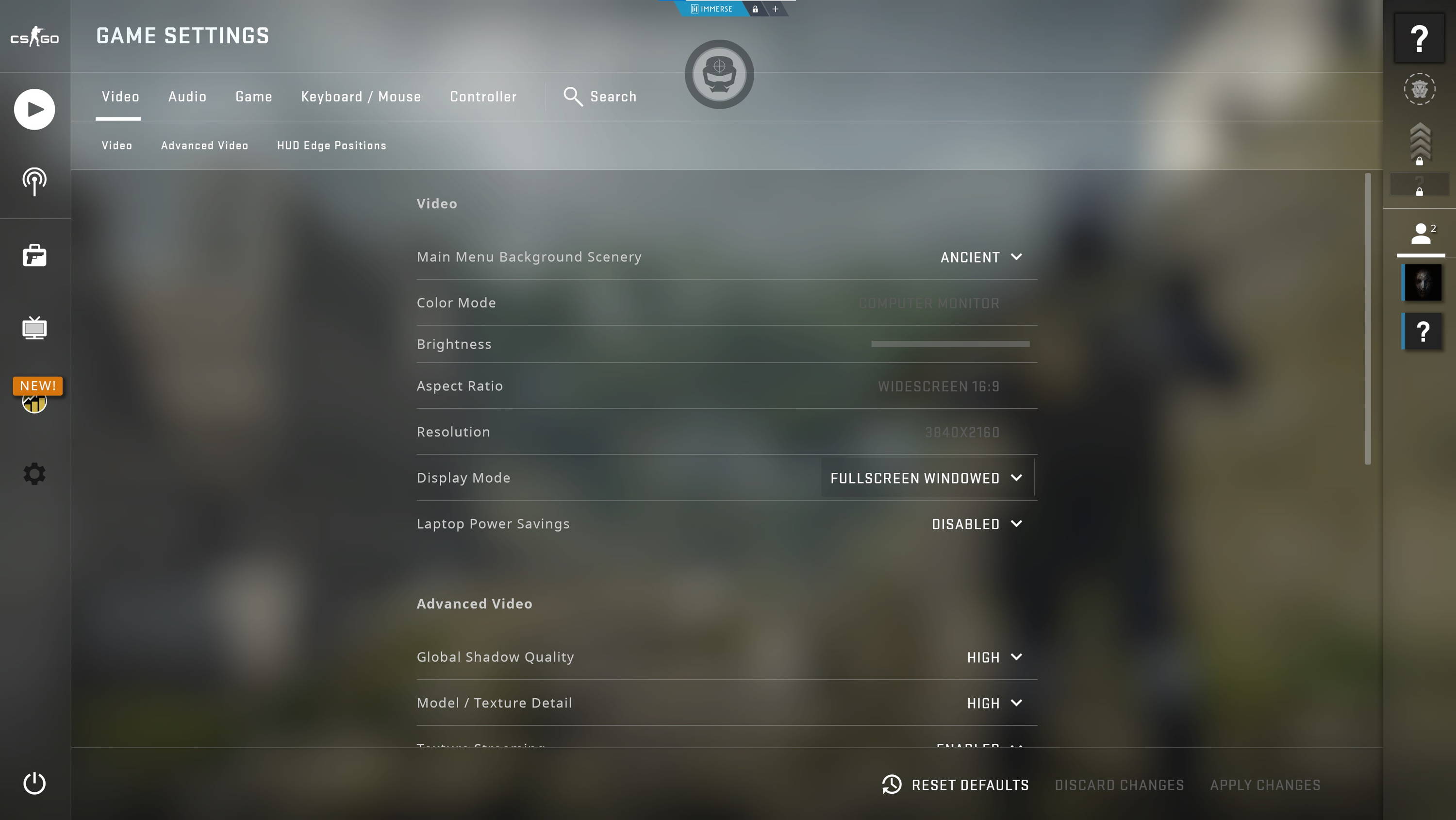 STEP 2
AUDIO DEVICE
Usually, games will automatically select Immerse as their audio device when Immerse is running. However, in some cases you may need to manually adjust this setting.
Before you start playing, it's always a good idea to double check that your Audio Device is set to Speakers (Immerse).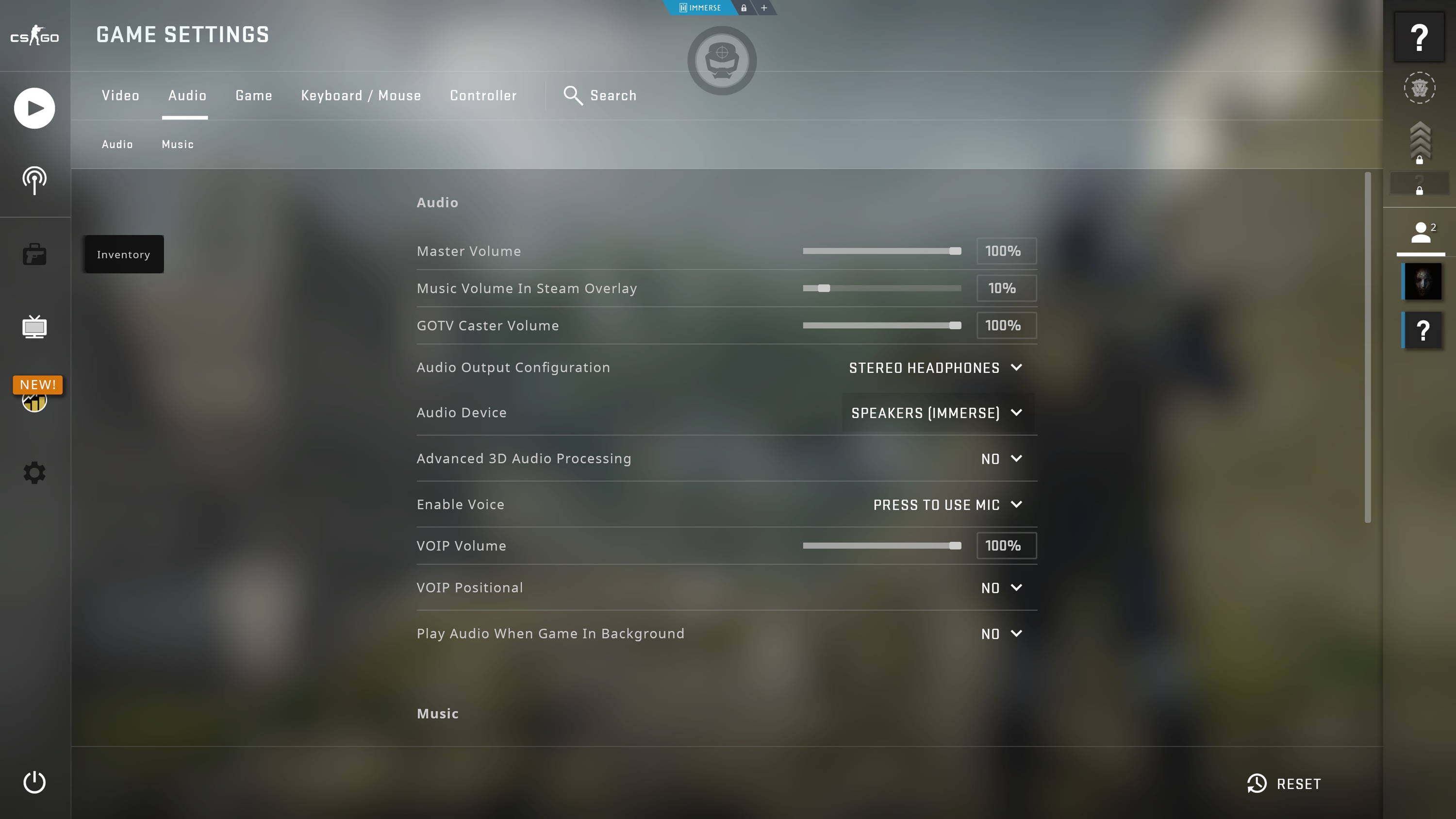 STEP 3
AUDIO OUTPUT CONFIG
When Immerse is set as your audio output device, you will be able to select the true surround sound audio output configuration for that game. In the case of CS:GO, this option is labeled 5.1 Surround Sound.