Immerse Gamepack FFXIV Setup Guide

GETTING STARTED WITH IMMERSE GAMEPACK FFXIV
Immerse Gamepack is a fully integrated personalized spatial audio experience inside Final Fantasy XIV. This guide will walk you through the entire setup process from download to in-game activation, and help speed you along to your first spatial audio adventure.

 On behalf of the entire Embody team, and to all the Warriors of Light,
Happy Adventuring

setup guide: the written version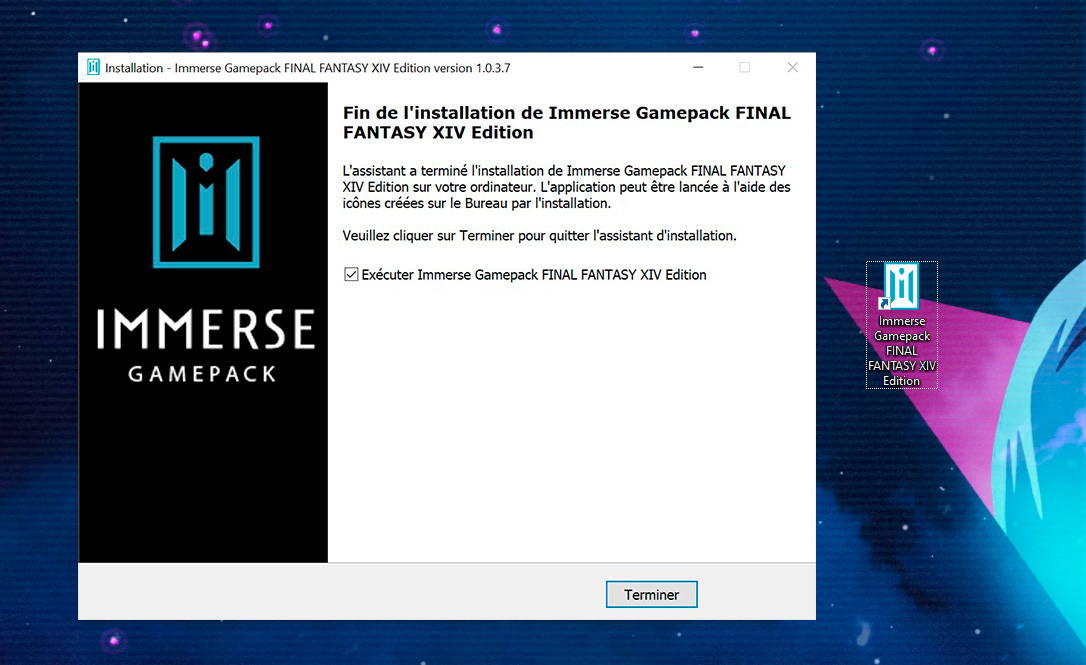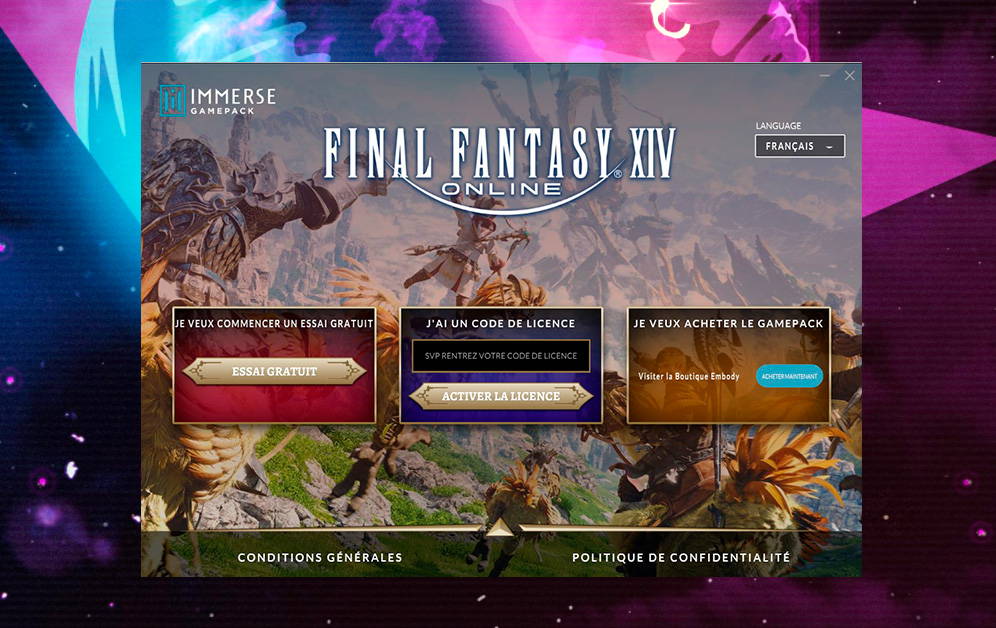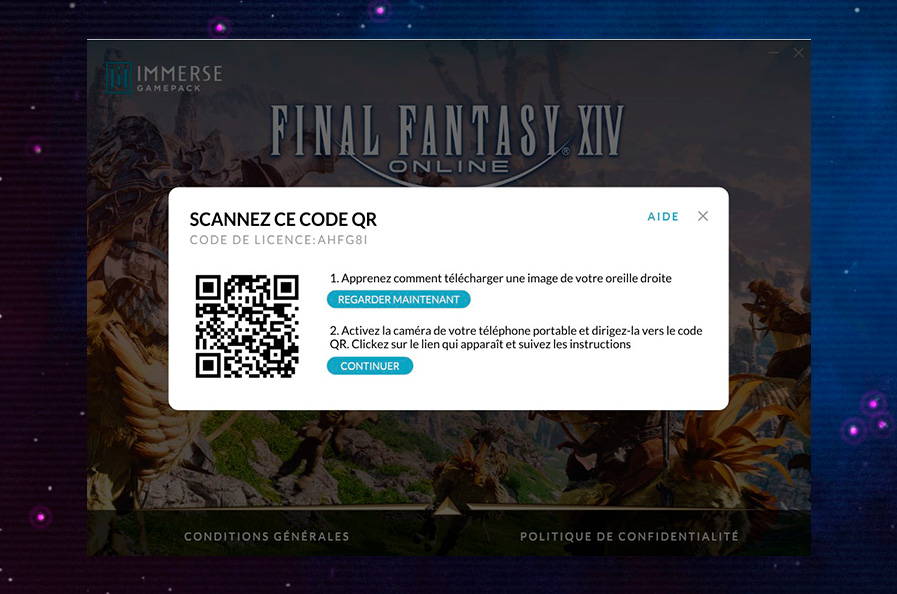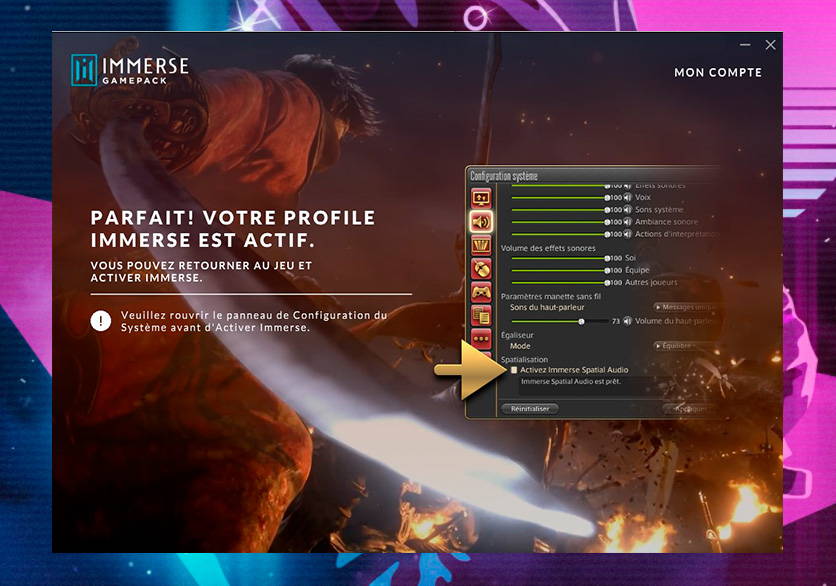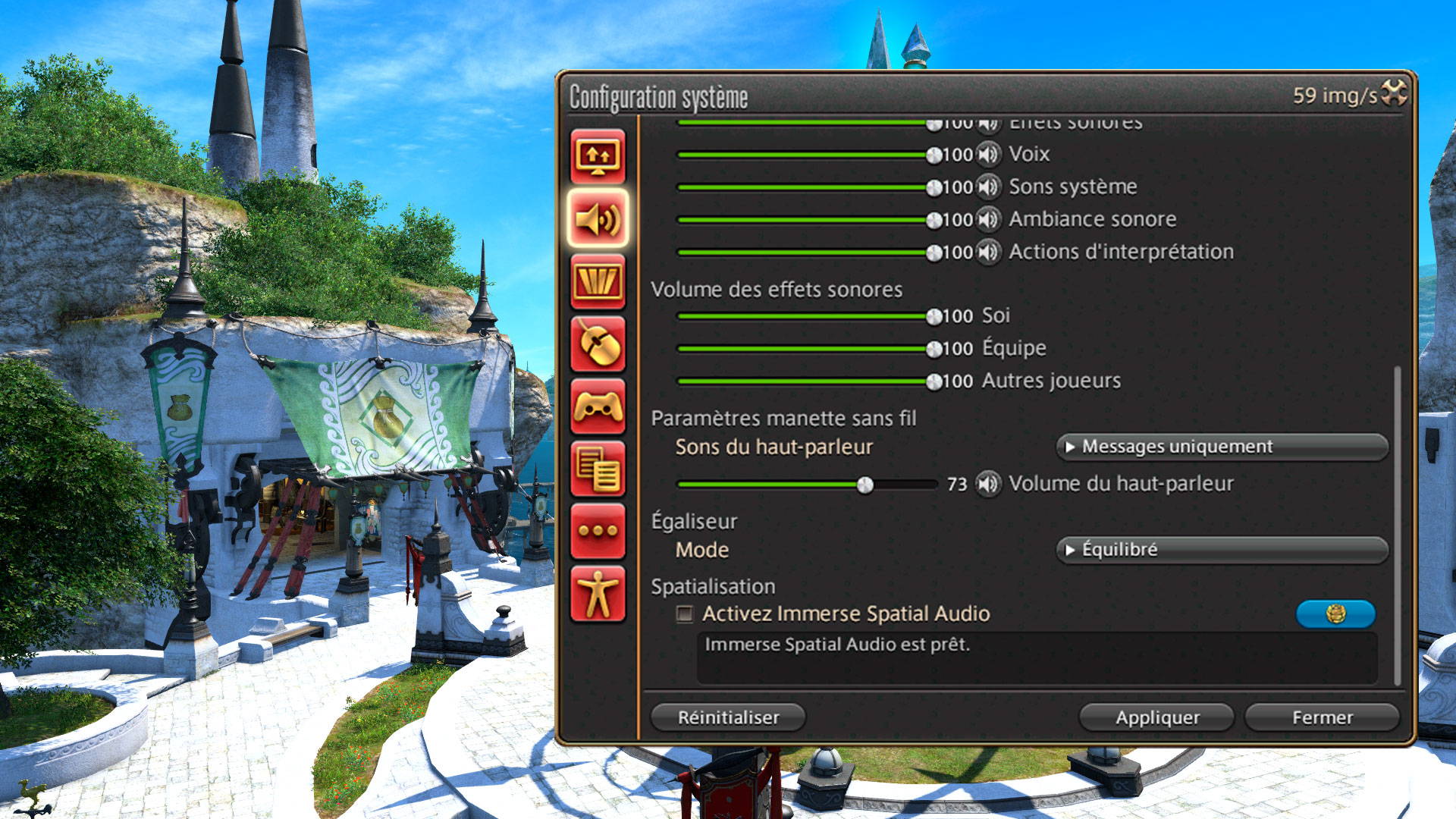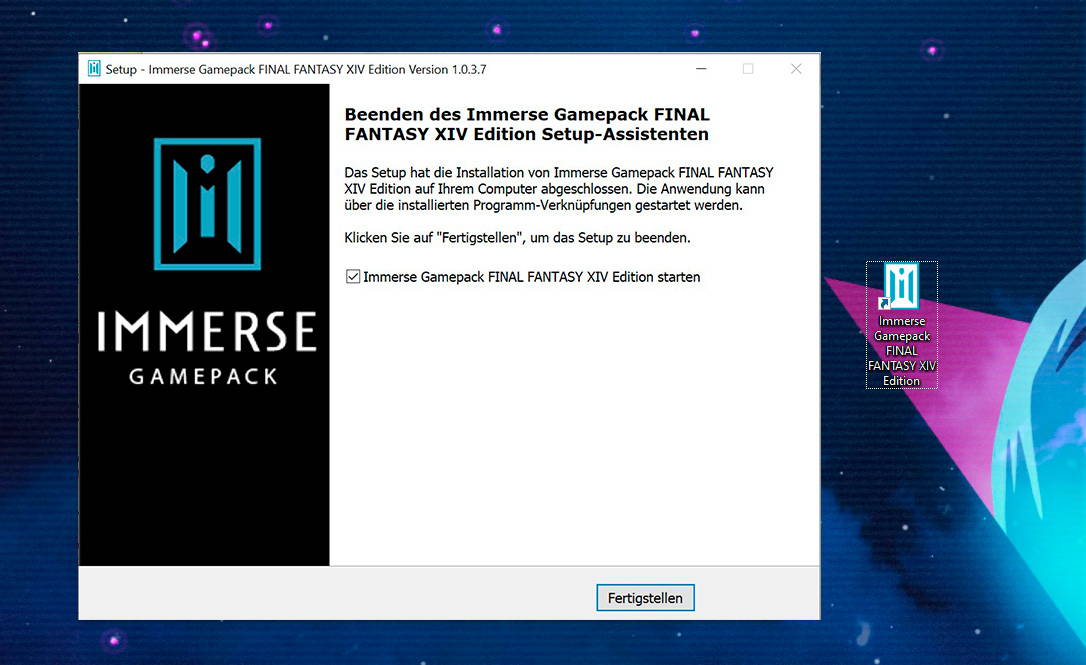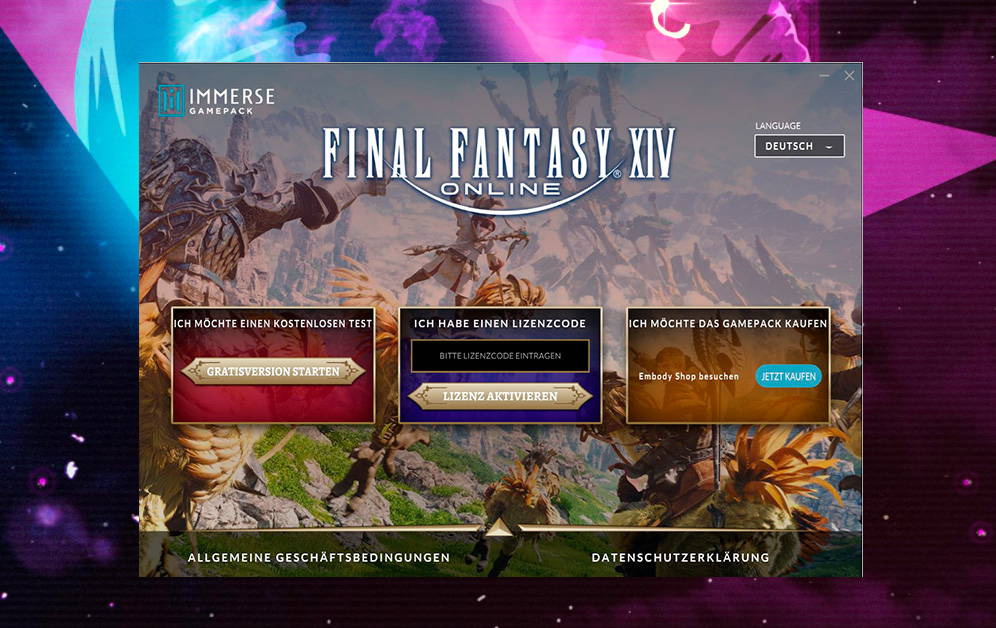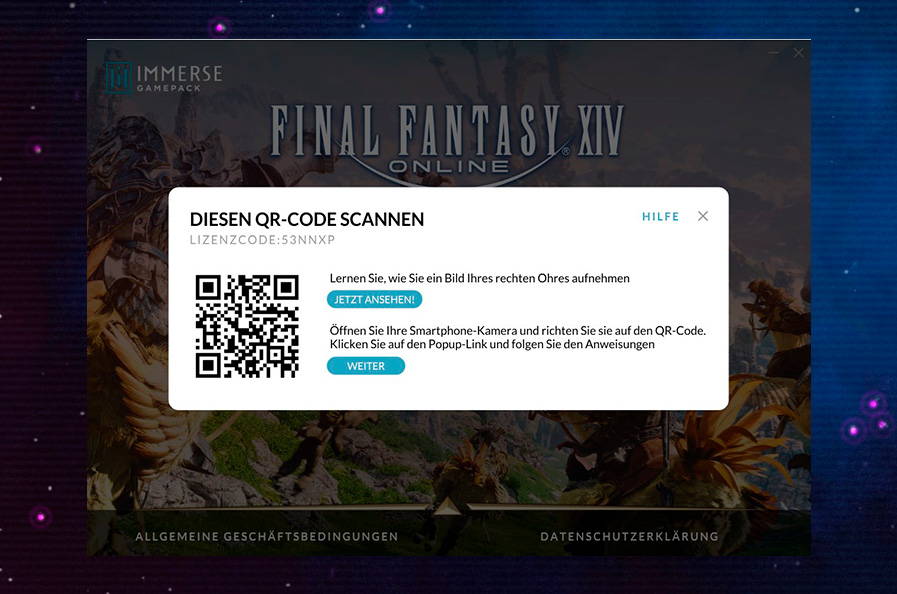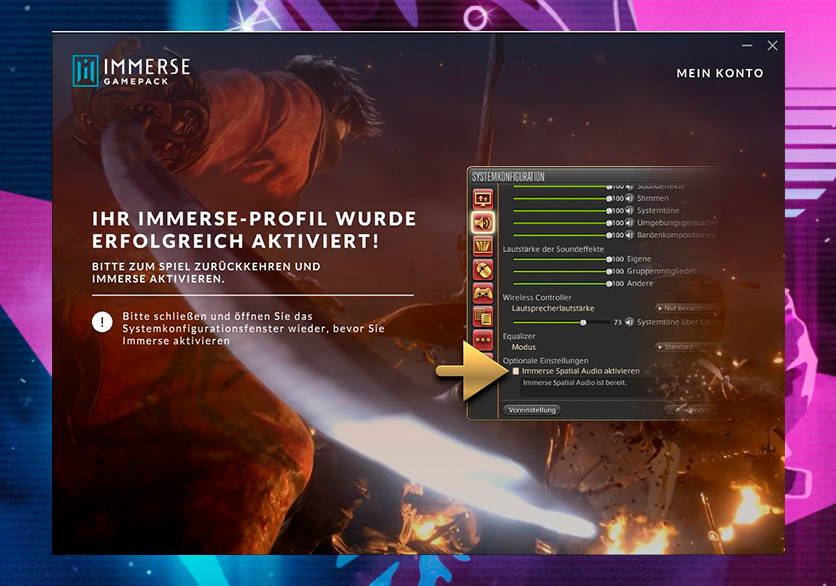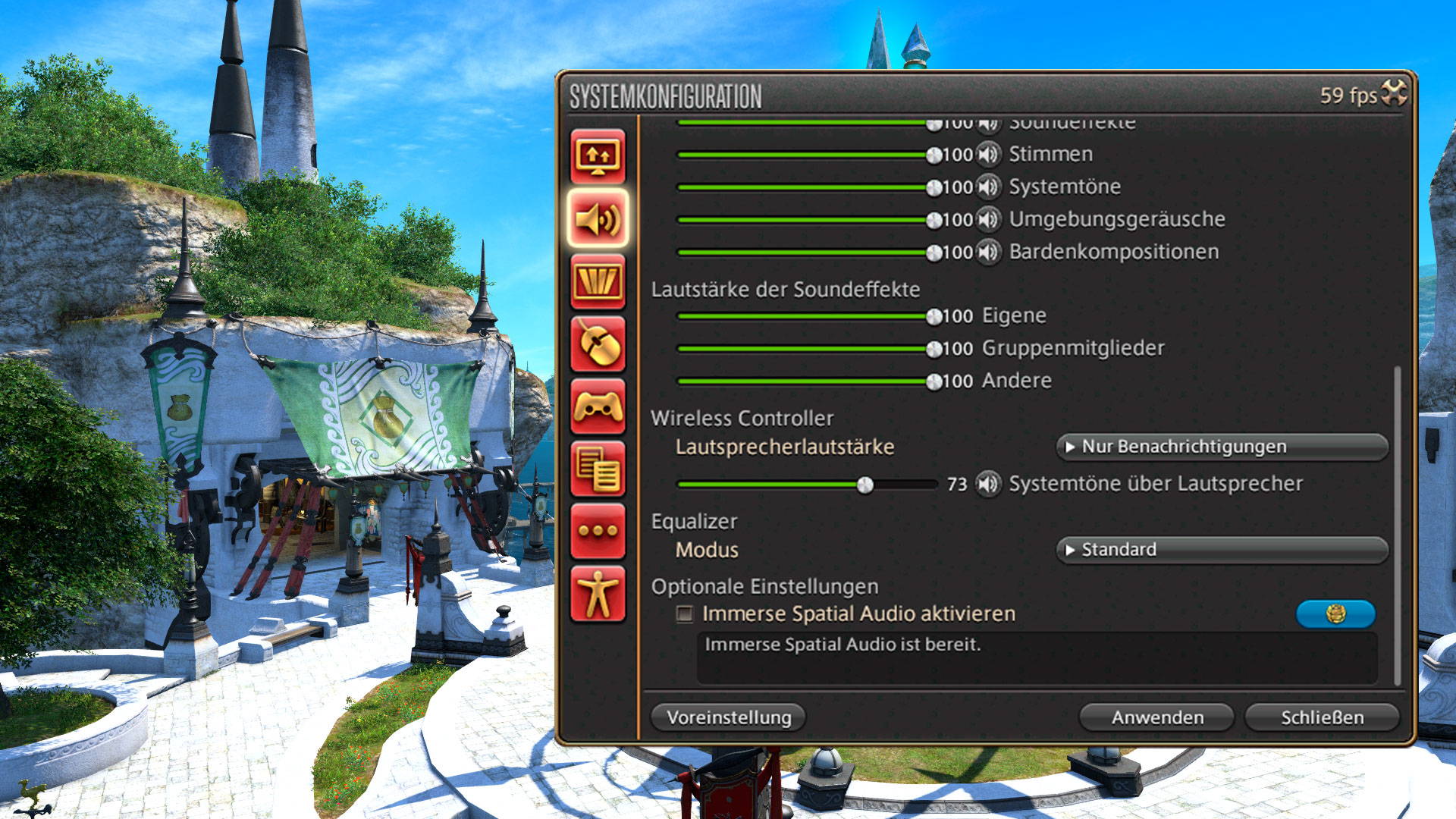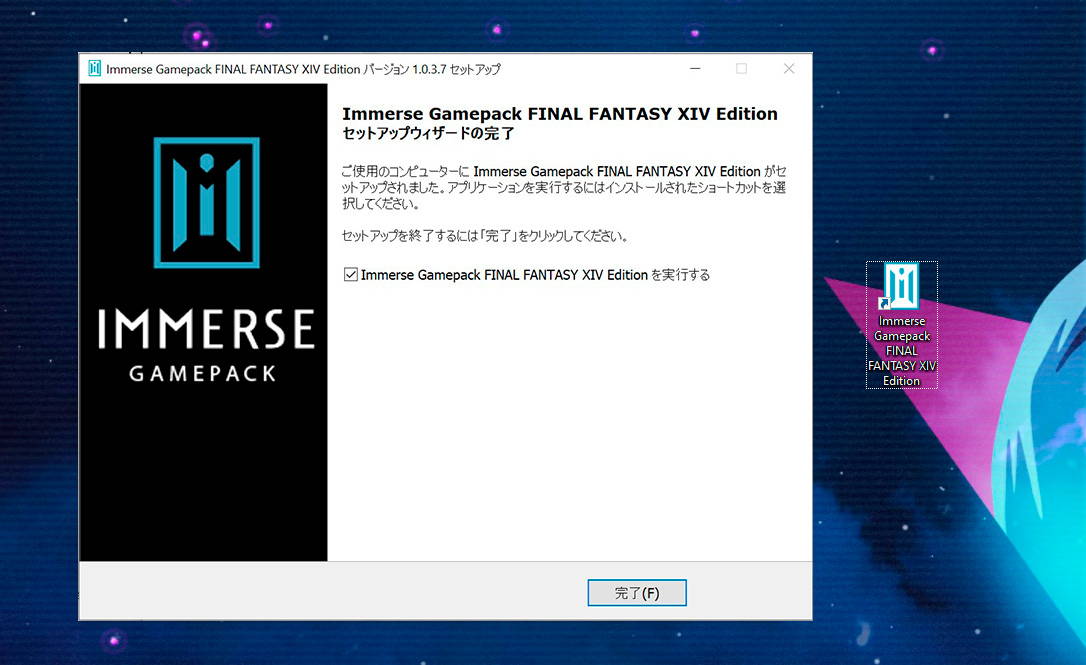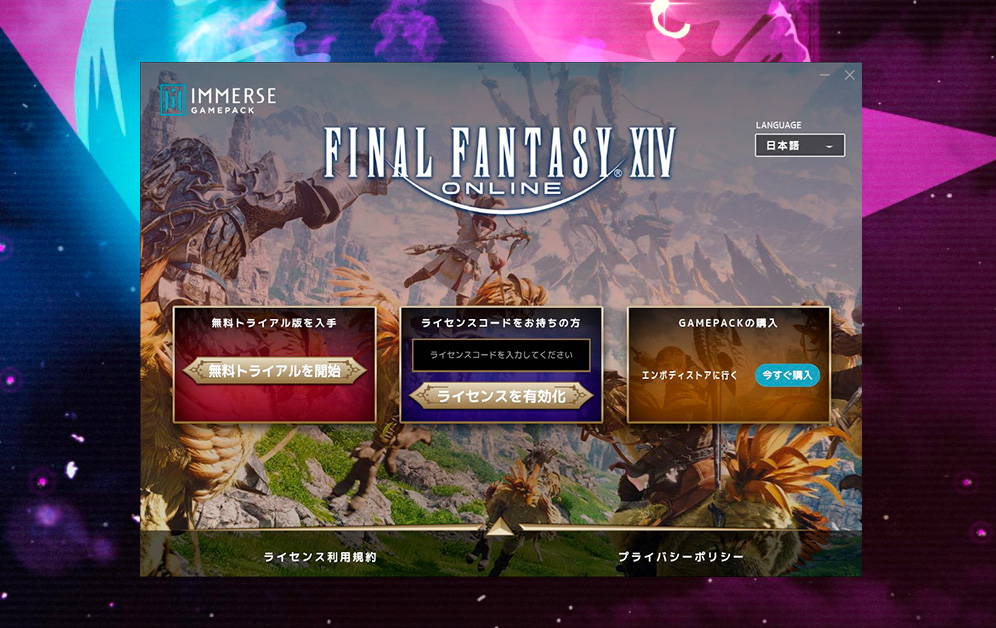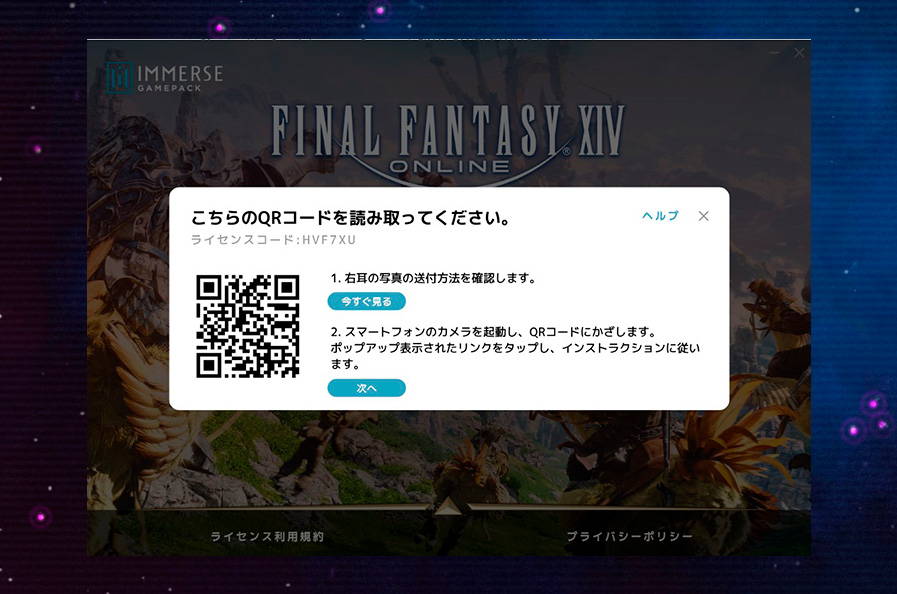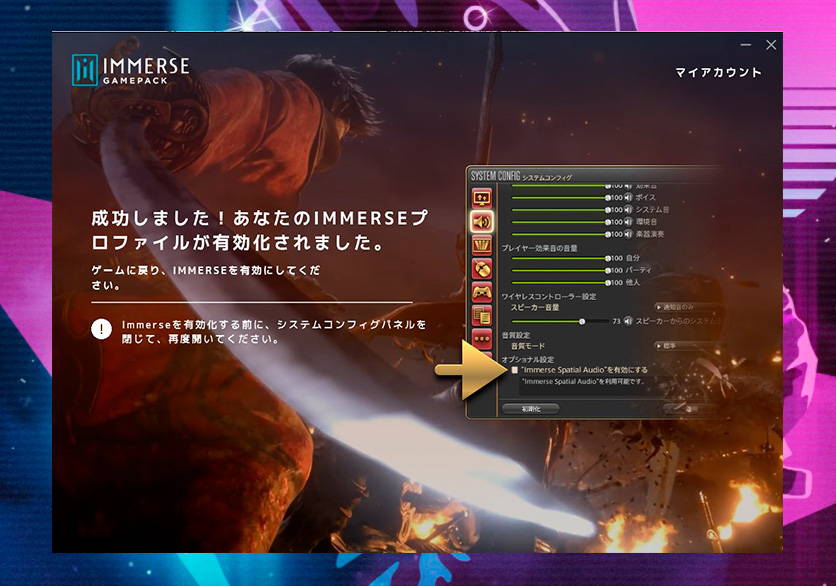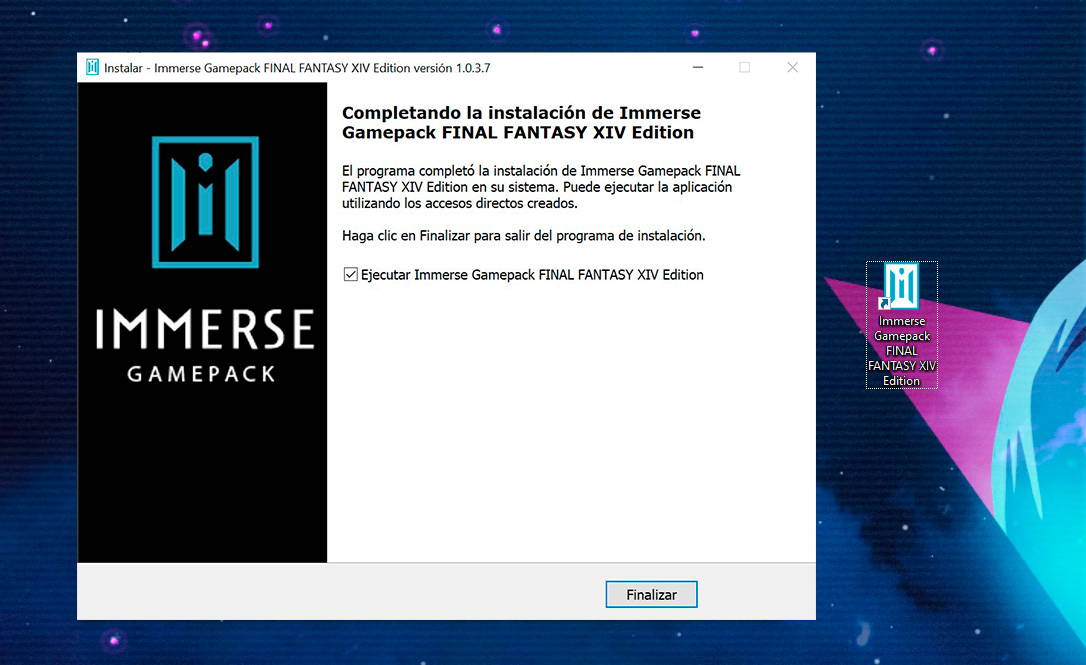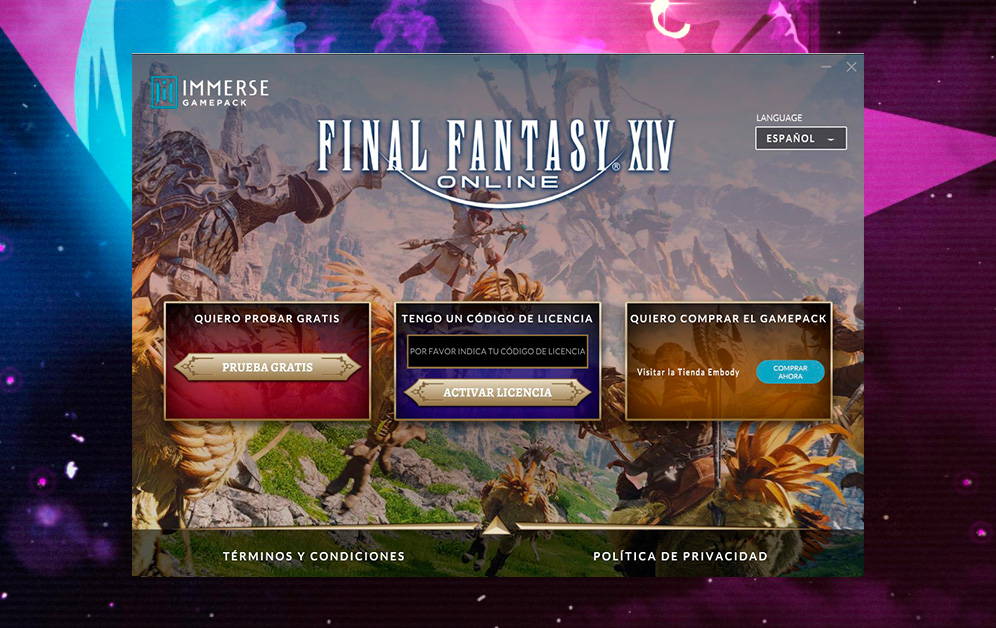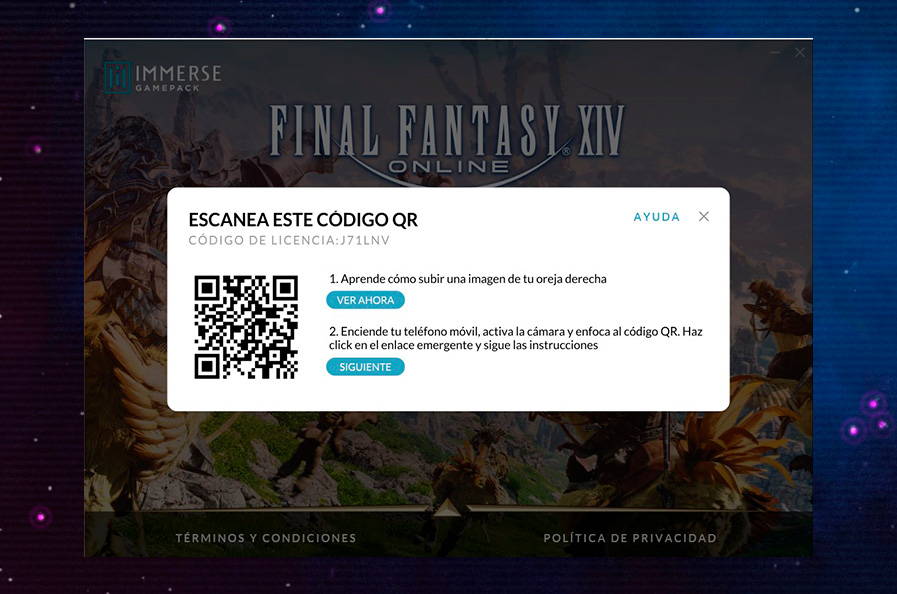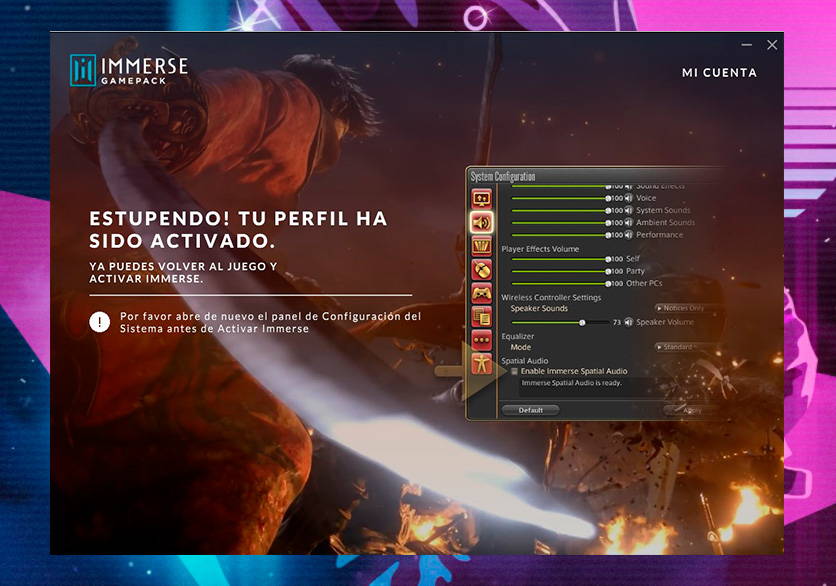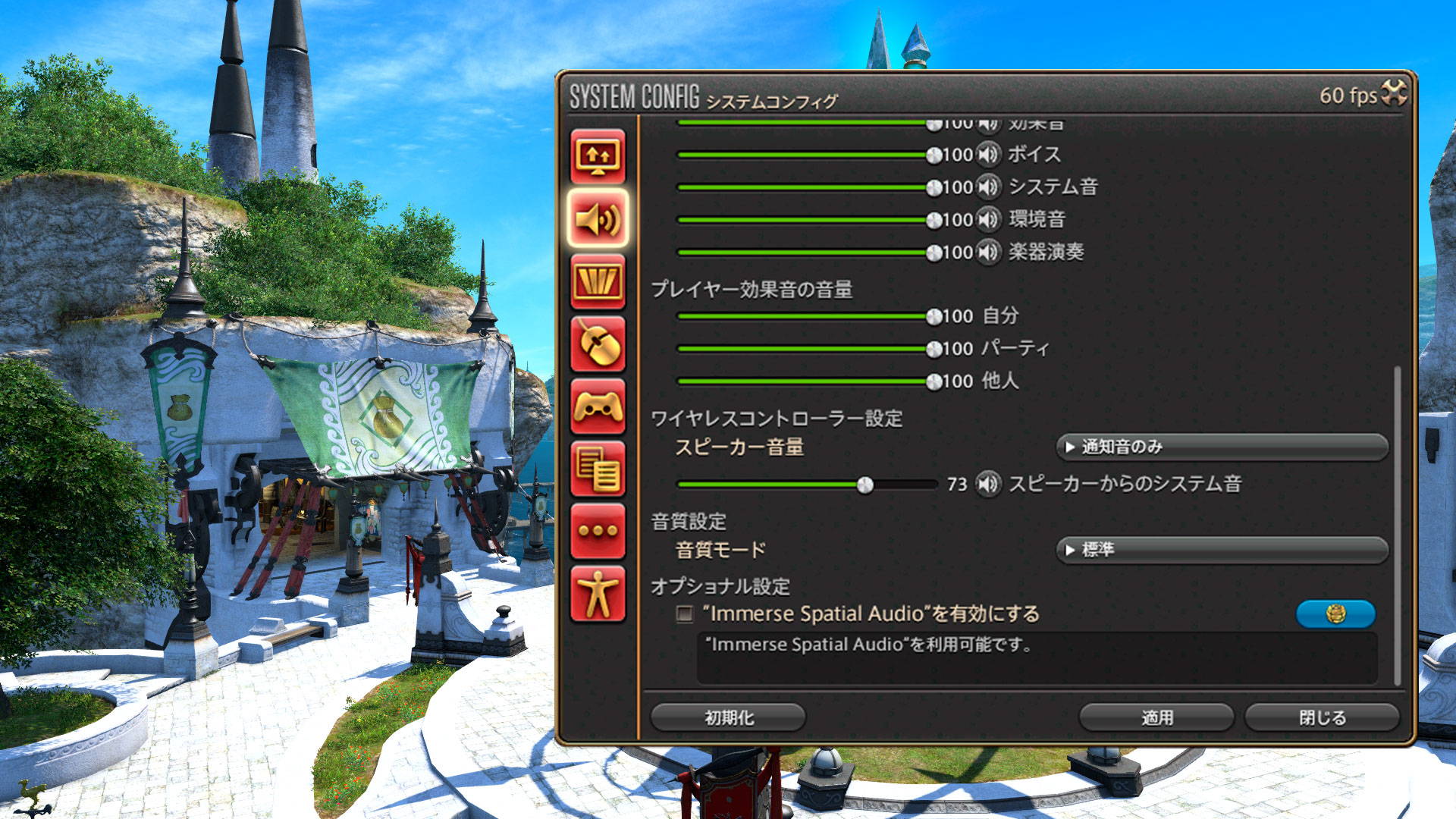 STEP 1
DOWNLOAD AND INSTALL
Immerse Gamepack FFXIV Edition can be downloaded directly from embody.co/ffxiv; you can also find a link to the website from inside system configuration (Sound Settings) in-game.
Once installation is complete, select Launch Immerse Gamepack Final Fantasy XIV in order begin your License or Free Trial activation.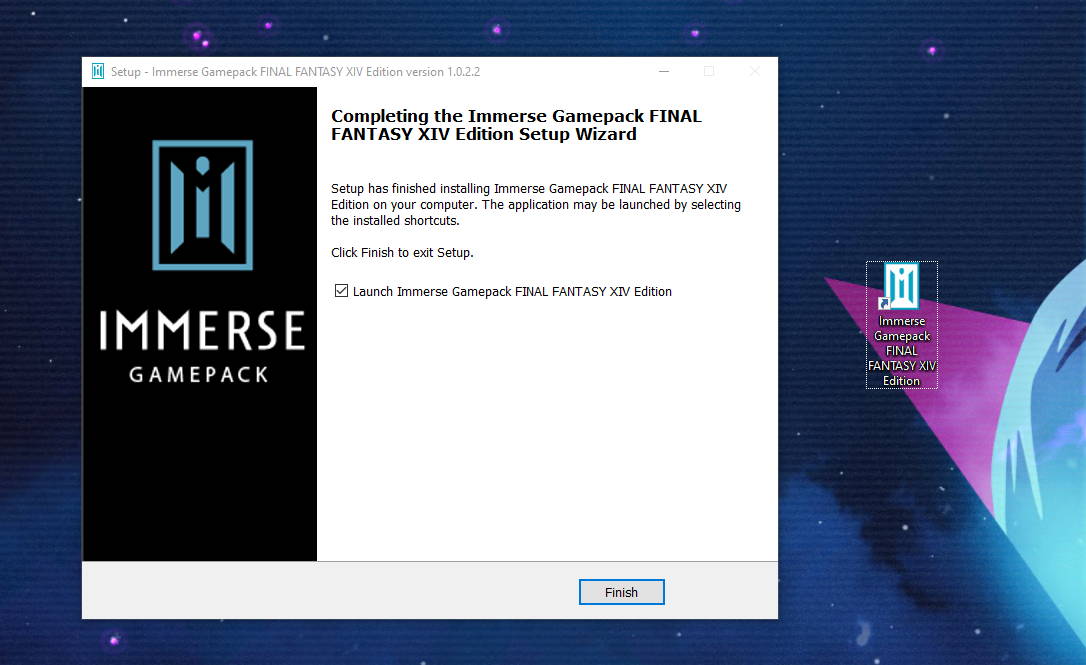 STEP 2
TRIAL AND LICENSE ACTIVATON
Activate the License Code you received in your email after purchasing, or select Start Free Trial if you have not purchased the gamepack yet. When you activate your free trial, you will be prompted to enter your email address.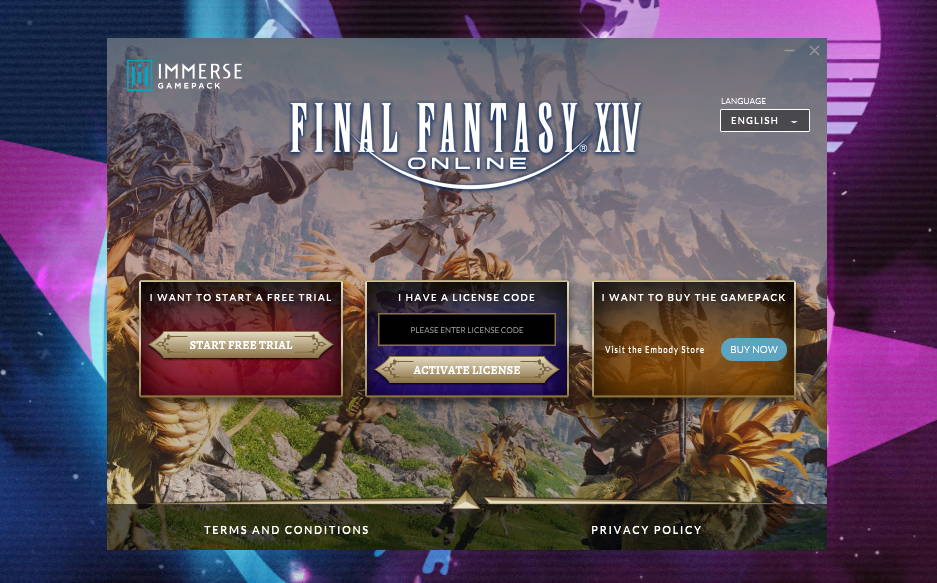 STEP 3
your personal hrtf
Scan the QR code to begin creating your personalized HRTF profile. After you've submitted your ear picture and your personalized audio profile has been created, return to the software and select next.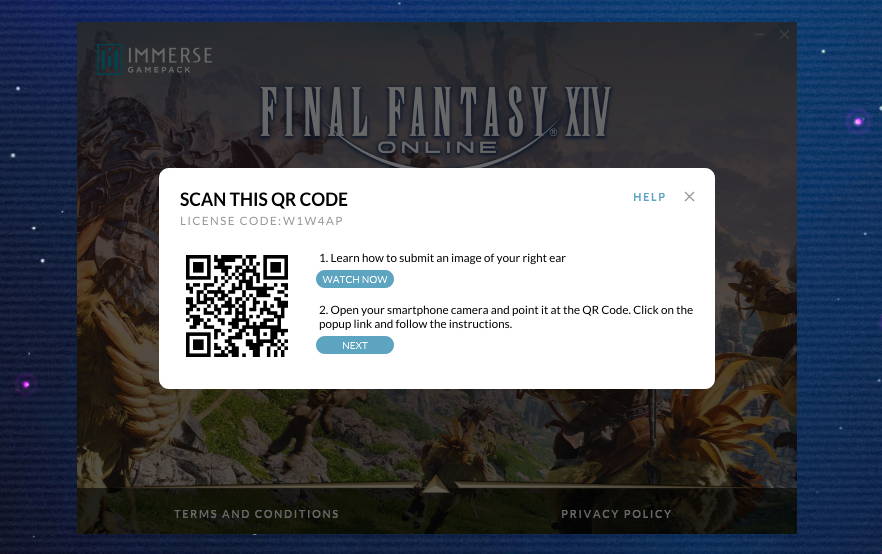 STEP 4
PROFILE CREATION COMPLETE
Once you reach the success screen, you're all done setting up the Immerse Gamepack application. You can now enable Immerse Spatial Audio in your FFXIV in-game system configuration (Sound Settings).
From here on, you will only need to launch the Immerse Gamepack application to manage your license or create new HRTF profiles. This application is NOT required to enjoy spatial audio inside FFXIV once your audio profile creation is complete.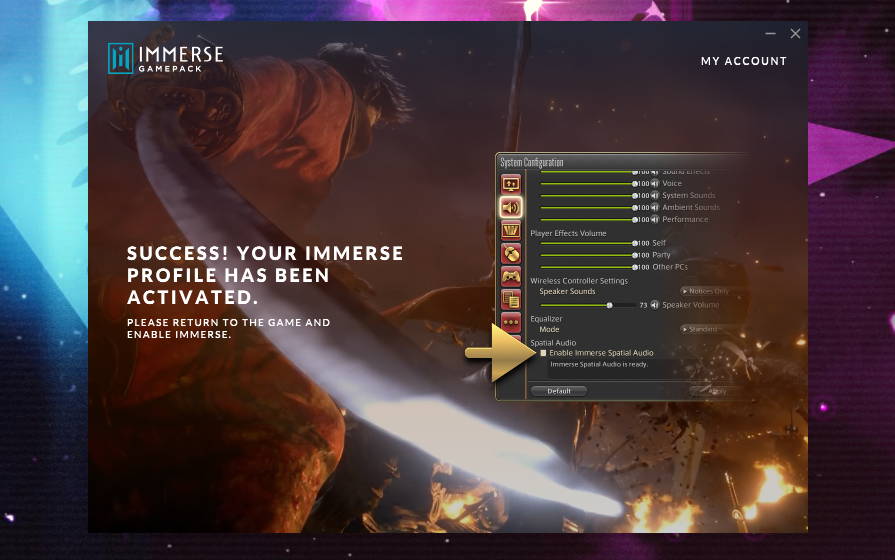 STEP 5
IN-GAME ACTIVATION
Return to FFXIV, go to System Configuration, then navigate to the bottom of your Sound Settings menu. Just click on the checkbox next to Enable Immerse Spatial Audio, press "Apply", and you'll be all set!
You can now experience all of FFXIV with personalized 360 spatial audio from any headset, no additional software required. Please enjoy!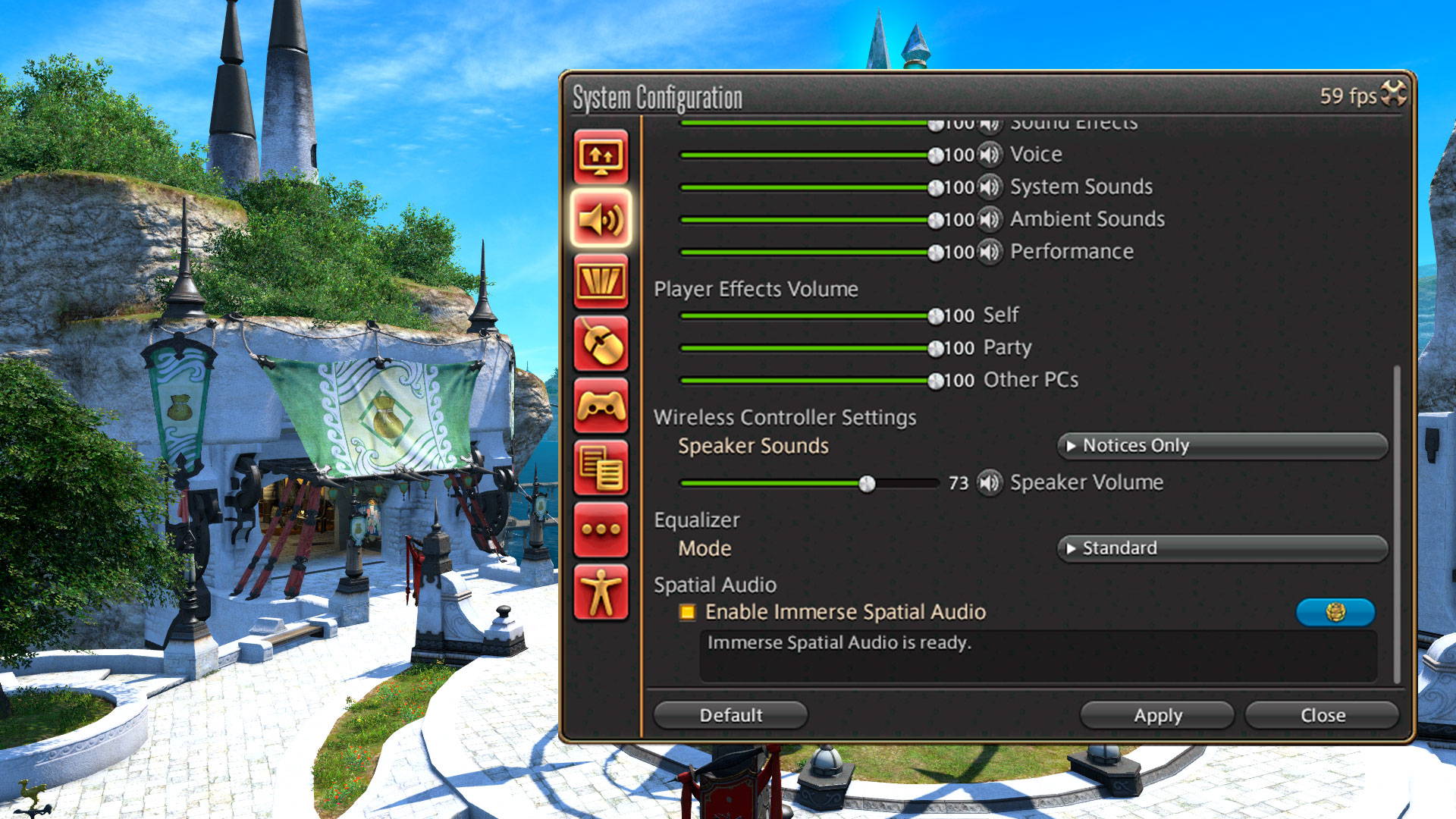 STEP 6
CONFIGURE YOUR FFXIV SOUND SETTINGS
We recommend setting Listening Position to 100 (Character) for the best spatial audio experience.