Immerse Virtual Studio V1.2.0
More Headphones. M1 Compatible. Adjustable EQ and more.
Releasing on Wednesday, July 7, 2021

At Embody, we're passionate about delivering creative solutions to problems the music community faces. Gathering inputs from multiple sources is essential to our development process. In our initial release, the input we received from talented artists like Carlos de la Garza, Bob Horn, Erik Reichers, and Warren Huart helped make Immerse Virtual Studio the most trusted mixing and monitoring solution for headphones. In this newest update, you'll find improvements requested by users and reviewers like yourself.
Thank you for helping to make Immerse Virtual Studio a better product. We look forward to hearing the music you create.
- Team Embody
IMMERSE VIRTUAL STUDIO PLUGIN
Trusted Studio Monitoring on Any Headphone
Immerse Virtual Studio uses sophisticated AI algorithms to put you in the sweet spot of some of the world's most iconic sound studios. By modeling your unique ear shape and combining it with precise room measurements, Immerse delivers a true studio mixing environment on headphones that you won't find anywhere else.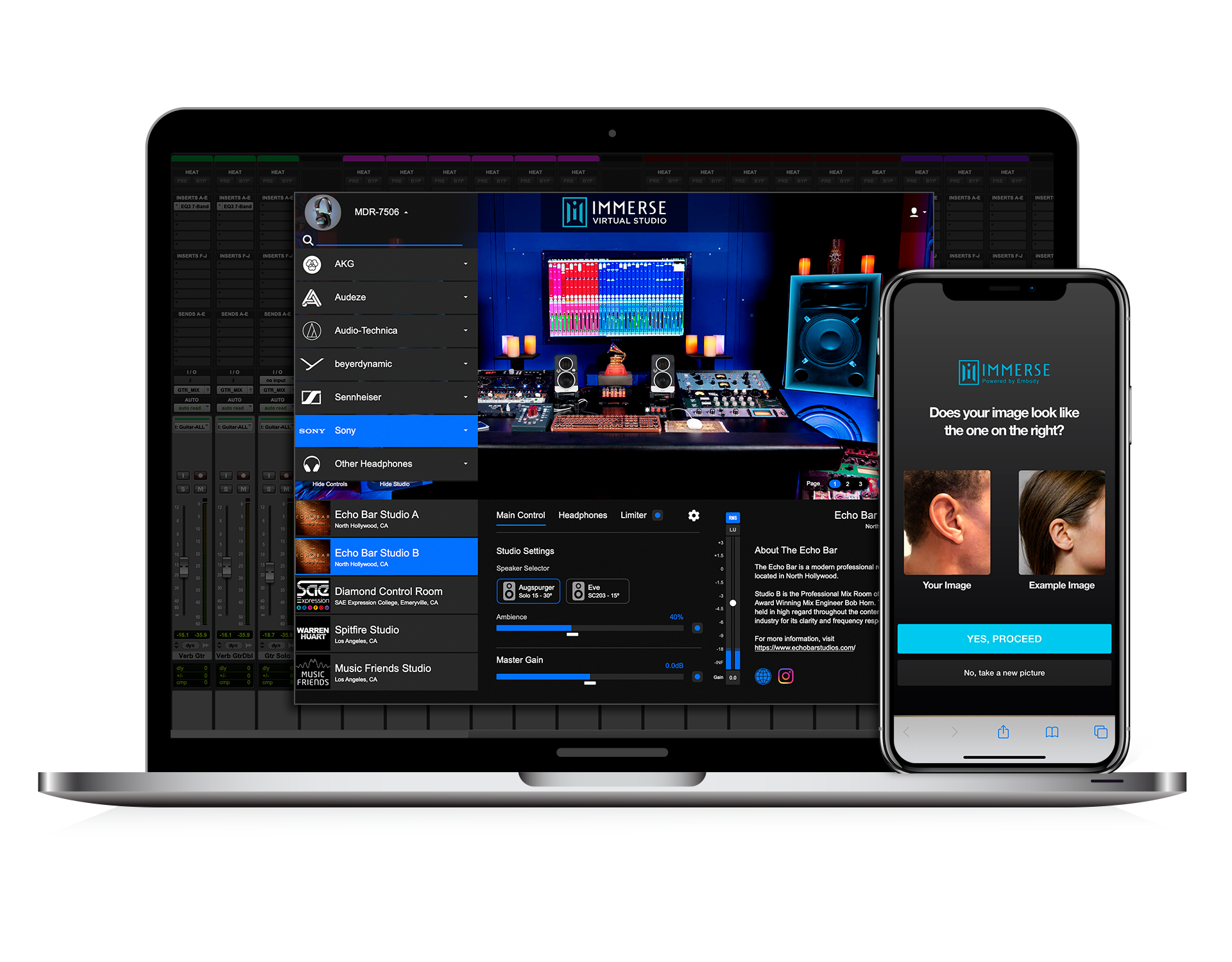 Apple M1 Compatibility
Enjoy the benefits of running natively while auditioning your mixes in trusted studio environments on your favorite pair of headphones.
Featuring New Headphones
Hand-crafted headphone presets now include profiles for the Audio-Technica ATH-M40x, Sennheiser HD280 Pro, and Sony MDR-7506; some of the most popular sub-$100 headphones used by sound engineers and home studio artists.
Adjustable Headphone EQ
Adjust the amount of headphone-preset to suit your listening needs, making Immerse Virtual Studio fully-compatible to work in tandem with Sonarworks SoundID Reference.
LUFS Meter and other UI upgrades
Select between RMS and LUFS meter. Also, get an instant visual indication on the main UI when the limiter is engaged.
COMPATIBLE WITH ALL DAW AND MEDIA PLAYERS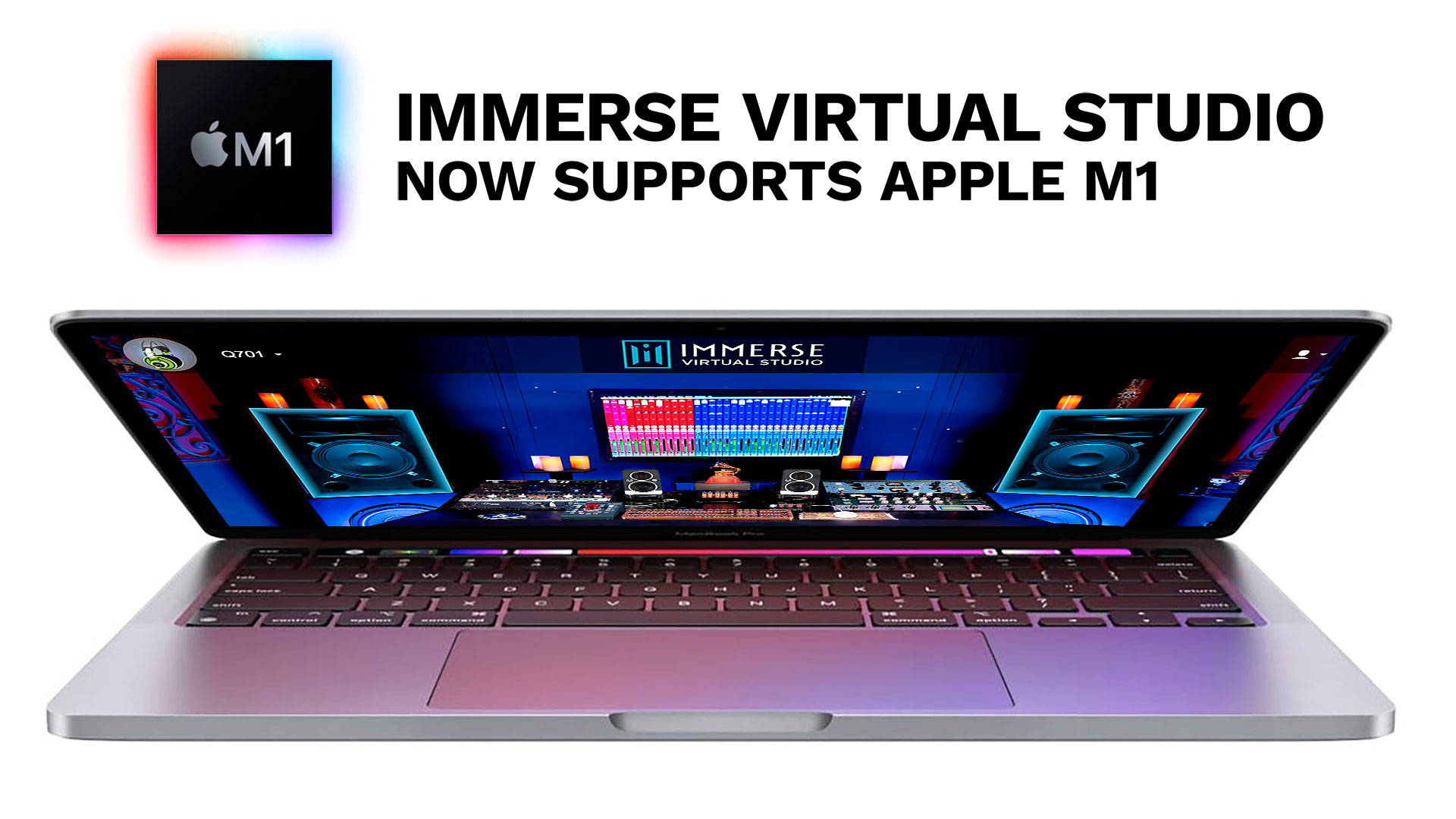 Run natively on M1-powered Macs
OPTIMIZED FOR APPLE M1 SILICON
Embody is meeting the needs of early adopters of Apple's M1 silicon by releasing the All Access and Audio-Technica versions of the Immerse Virtual Studio plugin, which are fully compatible with the M1 processor. Enjoy all the benefits of running Immerse Virtual Studio natively, while monitoring your mixes in trusted studio environments.
We've already achieved a 50% improvement in CPU efficiency with the M1 versions of Immerse Virtual Studio. But we're not stopping there. With a nod to the era of spatial music, we continue to further optimize our core DSP functions for M1 silicon to enable future applications of Personalized Spatial Audio to significantly enhance your mixing workflow. Stay tuned for major announcements this fall.
NEW HEADPHONE PRESETS
MILLION-DOLLAR STUDIO IN SUB-$100 HEADPHONES
Working with a tight budget doesn't mean you have to compromise on your monitoring environment. Audition your mixes in world-class studios using Audio-Technica ATH-M40x, Sennheiser HD280 Pro, or the Sony MDR-7506.
These sub-$100 headphones join an impressive list of already supported headphones from AKG, Audeze, Audio-Technica, beyerdynamic, Sennheiser, and more.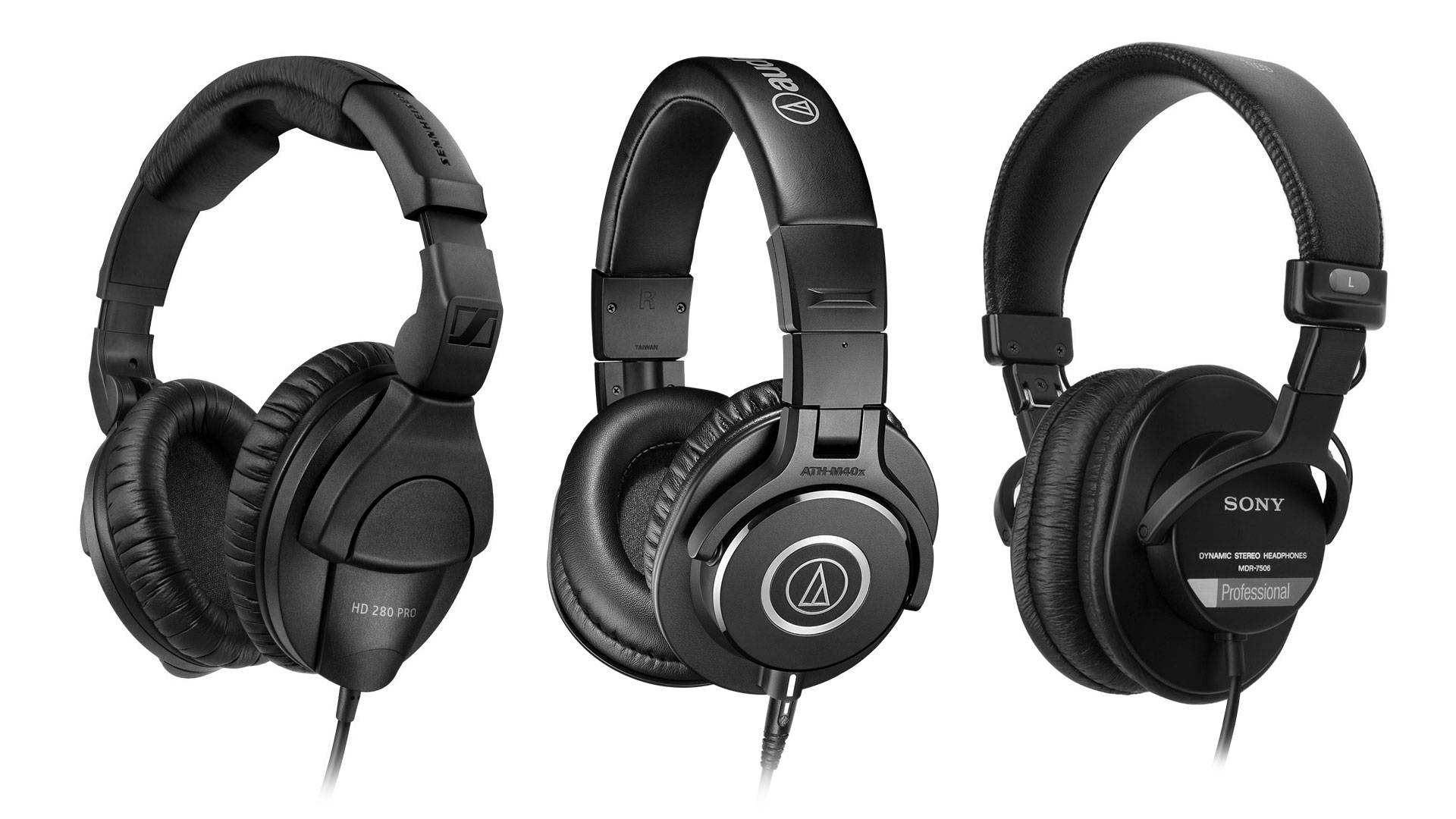 CUSTOMIZED HRTF PROFILE
PERSONALIZED TO YOUR EARS
Our AI algorithms predict an unbelievably precise HRTF for your ears. Combine this unique audio profile of how you hear with precision models of state-of-the-art control rooms, and the net result is you hear details in your mix as if you were sitting at the mixing console of world-class studios. When in reality, you're in your bedroom mixing on your favorite pair of headphones.
ONE PLUGIN, INFINITE POSSIBILITIES
MULTIPLE WORLD-CLASS STUDIOS
Find the unique studio sound that matches your vision for your music or audition your mix in multiple studios to gain confidence your mix sounds great anywhere.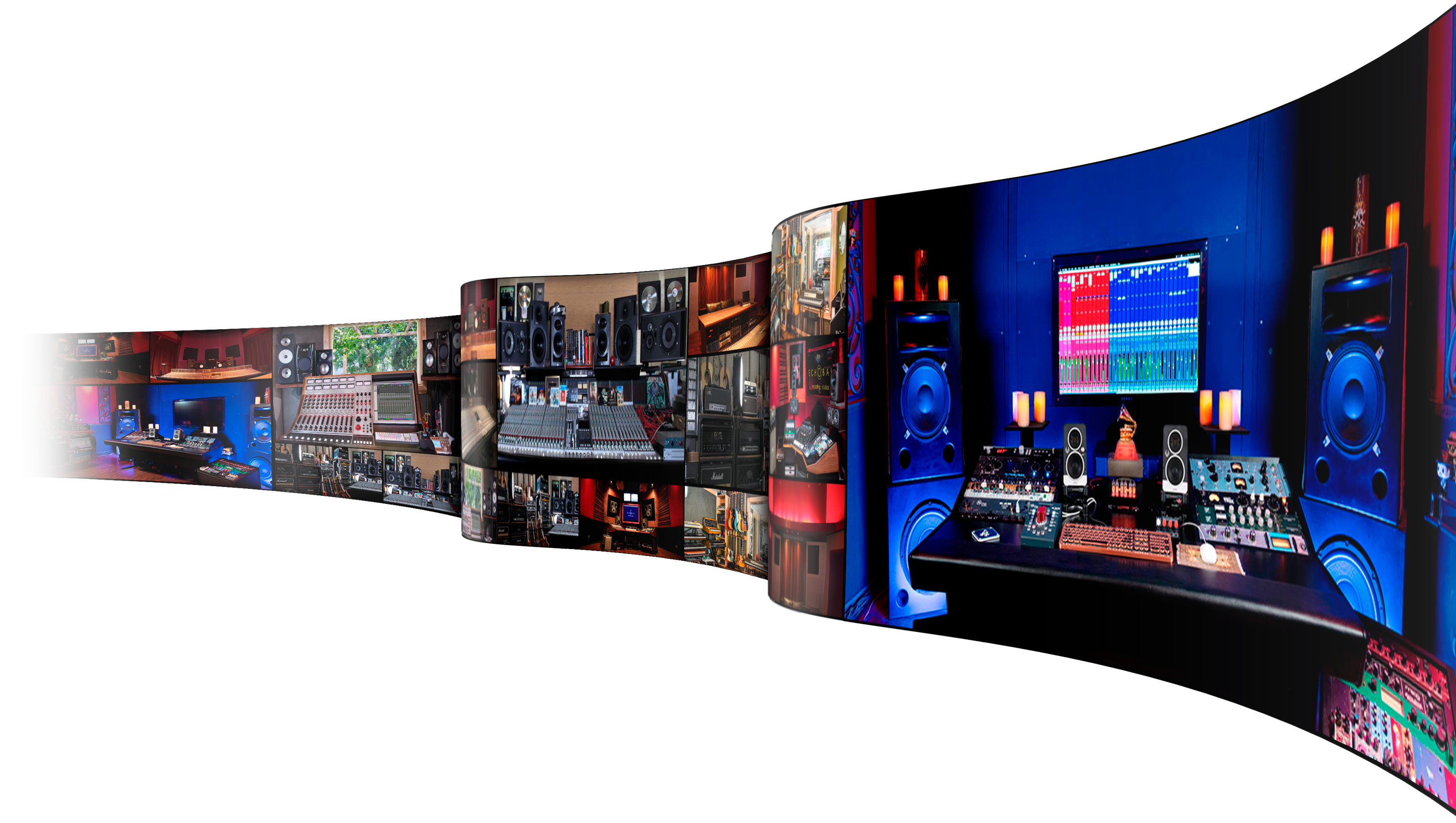 TRUSTED & ACCURATE STUDIO MONITORING
CERTIFIED & TUNED BY MASTERS
To create a verifiable reproduction of each studio, the sound engineers who designed the studios tune the plugin. They certify that the sound out of the plugin matches the acoustic signature of their studio.
"Rest assured that what you hear from the Immerse Virtual Studio plugin on a pair of headphones is what you'd hear if you sat at the desk in my mixing room. I worked with Embody and personally tuned it. It is the sound of my studio."

Bob Horn - Multi-platinum, Grammy award-winning producer & mixing engineer
EMBODY BRAND AMBASSADOR
ALBERT "LAMONT SINCERE" BROWN
We're excited to introduce the newest Embody brand Ambassador, Albert "Lamont Sincere" Brown. Lamont is a talented Mix Engineer mentored by Doug E. Fresh. In 2014, Lamont produced and mixed the background music for the Soul Train Music Awards. Following this success, Lamont was signed by 2x Entertainment, a record label founded by Casanova, wherein 2018, he released his R&B EP Mixed Emotions. Lamont's latest creation is mixing Cam Wallace's single "Retail" (Remix), which features Wiz Khalifa.
Embody is proud to support talented artists like Lamont by providing AI-assisted tools that enhance the mixing working flow and assist music producers and mix engineers in their pursuit of making music.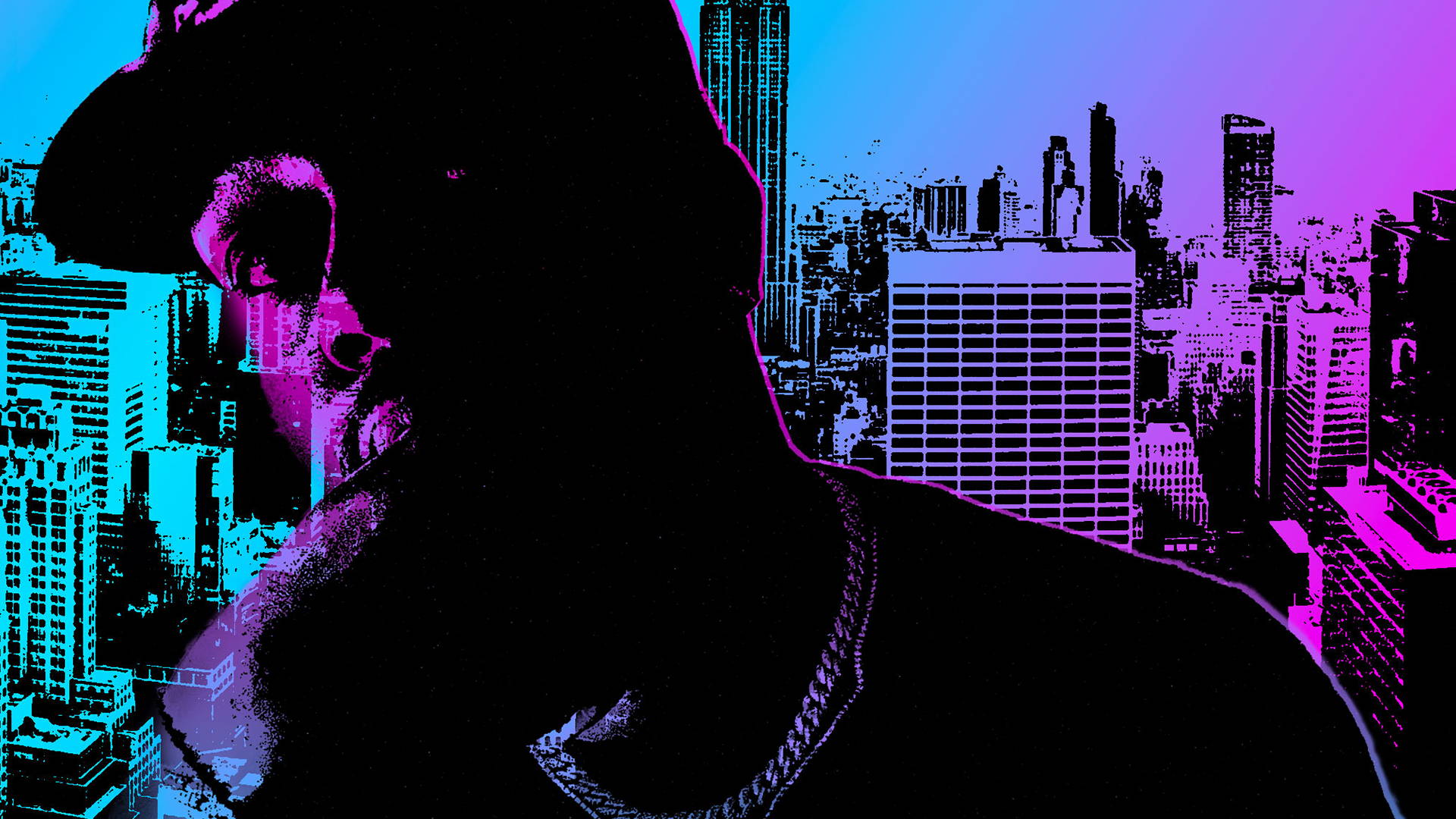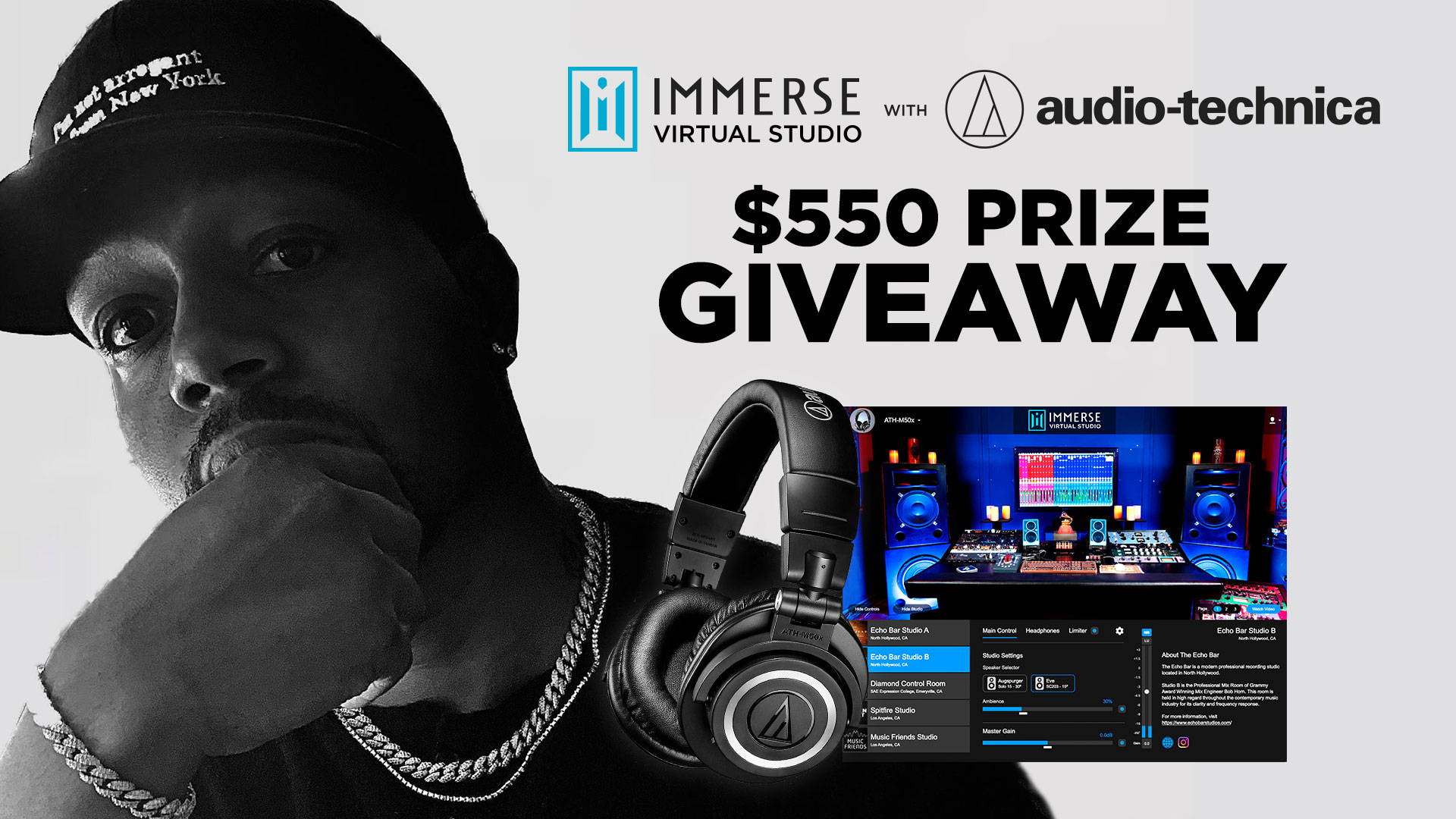 EMPOWERING OUR PARTNERS
CROSS-PROMOTION WITH AUDIO-TECHNICA AND LAMONT SINCERE
Embody believes in collaborating with pro audio brands and artists to cross promote each other's channels and pro audio solutions. Our newest promotional campaign is a collaboration with Audio-Technica and Albert "Lamont Sincere" Brown, a mix engineer who mixed Cam Wallace's "Retail" remix featuring Wiz Khalifa. Starting on July 7th and running through August 6th, users can participate in a giveaway contest for a chance to win the Immerse Virtual Studio | All Access plugin and a pair of Audio-Technica ATH-M50x headphones.
EASY TO SETUP
Quick start Guide
Learn how to set up your Immerse profile in your favorite DAW and start auditioning your mix with the Immerse Virtual Studio All Access plugin. In no time, you'll be mixing in the sweet spot of a world-class studio all from the comfort of your favorite headphones.
Download Plugin and Media Kit
Thank you for your interest in Immerse Virtual Studio, the future of virtual music production. There's a lot more to learn about Immerse, so we hope you'll download the plugin and give it a try! We would love to hear how Immerse enhances your mixing workflow.
Enjoy your new mixing experience - Team Embody
Product Information, Images, Videos and More
64-bit AAX, VST, VST3 and AU plug-ins
64-bit AAX, VST, VST3 and AU plug-ins.
Use with ARM compatible DAW/Hosts only.